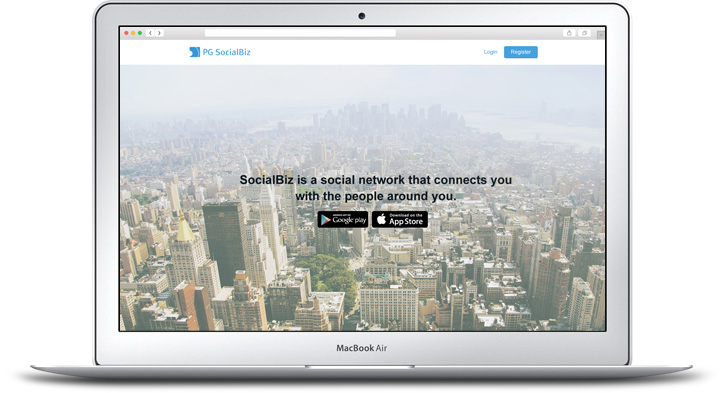 We gladly introduce the modernized version of the PG SocialBiz software. It is a ready solution for building niche social networks and online community websites. Check out the demo website and mobile apps here.
Features to look out for:
✓ New landing page
Clean design. Site visitors have an opportunity to download mobile apps immediately. It will help them stay in touch even when they are away from their desktops.
Note that the mobile apps for iOS and Android platforms are included into all license packages.
✓ Community-building opportunities
Friendship requests and recent activity wall that shows events by your friends are accompanied by likes and comments, polls, winks and messaging.
✓ Earning opportunities
Use the integrated online store to sell your own merchandise or merchandise from your partners directly on the site. Activate any of the 10 paid services.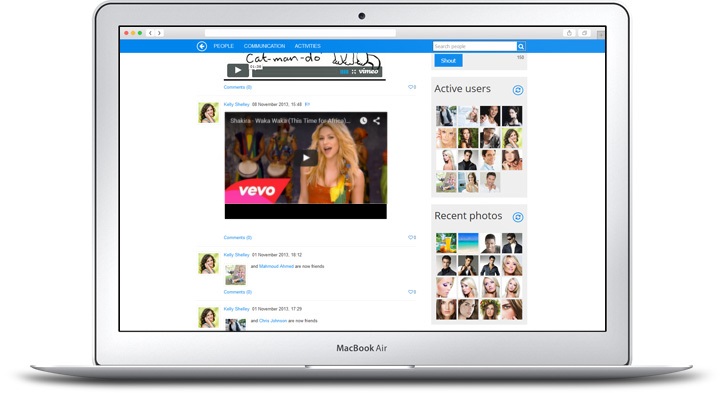 ✓ Special add-ons from the in-house Custom team
Groups and Forums will help your site members pursue their interests by joining in on discussions and uniting over common goals.
Check these and other add-ons in the Marketplace.
What is different between the new SocialBiz and Dating Pro?
The two sites are very similar save for the focus on socializing instead of romancing. In Dating Pro favourites are included by default, and in SocialBiz its equivalent is friends list. Favourites do not require confirmation while friendship requests do.
After you log into the site, the first thing you see in the dating site is new faces (in the search results page) that prompts you to start exploring and chatting up people, while in the social network site you see the wall of recent activities of your friends.
In this group on Facebook we post the most interesting news from the world of social networking. Follow us on Facebook.
Build your own online community with us!