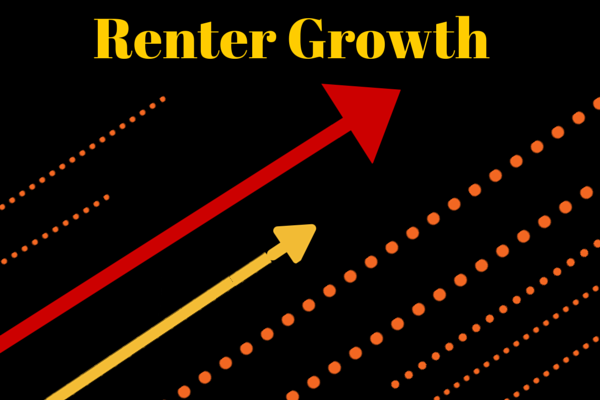 The renter population is expected to only get bigger in the next 15 years and will likely exceed new home owners by millions, according to a newly released report by the Urban Institute, "Headship and Homeownership: What Does the Future Hold?"
Between 2010 and 2030 – the year millennials are to reach peak homebuying age – new renters will exceed new home owners by 4 million, according to the report. Broken out, the report estimates 13 million renters to 9 million home owners by 2030.
"The rapid growth of the renter population will create significant demand for new rental housing construction and encourage a shift of owner-occupied dwellings to rentals," according to the report. "In the next 15 years, many more rental households will form because of the size and ethnic composition of the millennial generation. Rental housing vacancy rates are already low, and rents are rising. Single-family homes are shifting to renter occupancy throughout the nation, and this trend is likely to continue."
Still, the total number of home owners are expected to see growth in the next 15 years due to net household formation, the report notes. In particular, the rate of Hispanics in home ownership is expected to make gains, from 47.3 percent in 2010 to 48.2 percent by 2030.