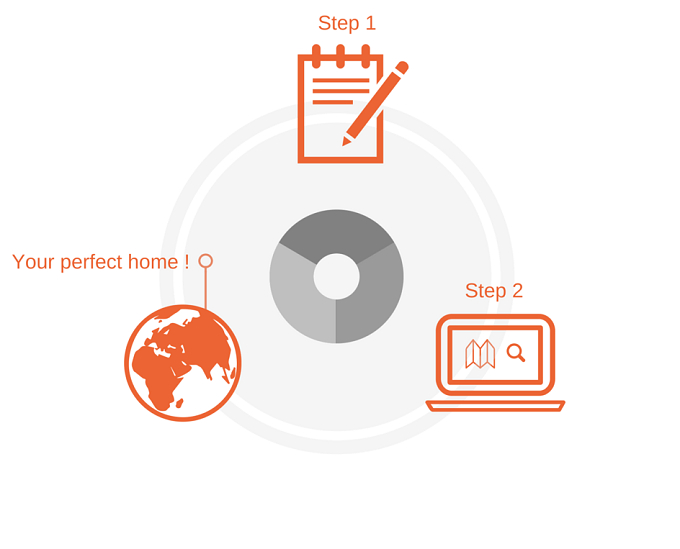 Have you ever imagined that once dating and real estate will be combined in order to find a home? We thought this idea was incredible and decided to bring it to life!
Meet a new application from PG Real Estate team – "Your Perfect Home".
How it works?
One part of the application is a well thought out questionnaire. Using recent scientific studies, we developed a set of questions similar to those, which are used on dating sites to choose a matching single. The questions refer to your current location (the place where you work and where you like to spend time on days off), personal characteristics, housing habits (preferred home type, home size, facilities), and budget. All this information helps to choose your matching home.
Another part of the application is a database of homes. We have partnered with the leading real estate portals to search the largest possible number of listings on the market. The system compares the questionnaire results with the database and finds a perfect match – your perfect home.
We can go on and on describing the application, but a picture paints a thousand words.