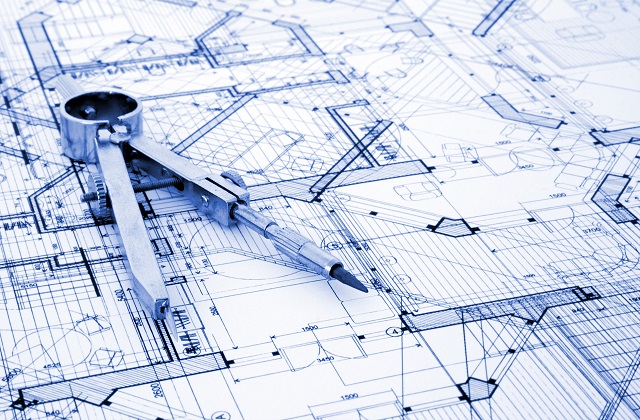 We haven't written much about the upcoming features of PG Real Estate lately and, it looks like it's time to do it now. The reason for this is that we need your feedback. The development process is half way now and your comments may be very helpful.
The upcoming changes are diverse. Some of them improve the current features of PG Real Estate script, others change the whole logics. See yourself.
Subscriptions (or memberships)
This is a new feature frequently asked by our customers during the latter time. Finally, after heated debates between the team members and long development, the feature is almost ready for release.
As a result, there will be two options available for site administrator – enable paid services separately or create subscriptions plans. Every subscription plan will include a number of paid services with certain fee and activity period. Administrator will be able to create as many subscription plans as he wants. Site members will see a user-friendly comparison of available subscriptions plans.
Here is a mock-up of the feature: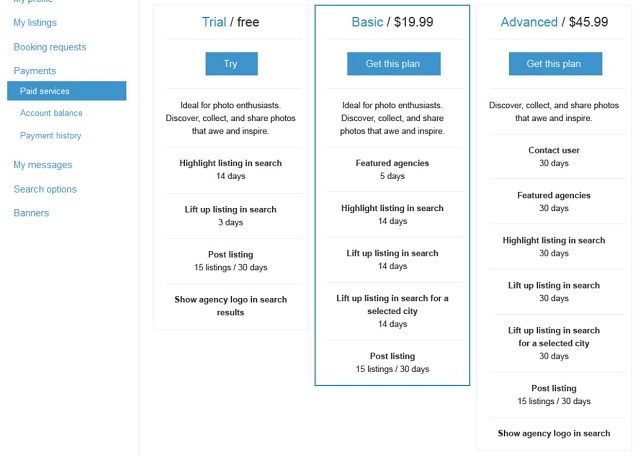 Responsive design
Yes, this trend didn't bypass us. The interface of PG Real Estate site will adapt to the screens of tablets quite soon.
Two editions
And, the logics.
We are going to offer two editions of PG Real Estate script – real estate site and real estate portal.
The idea of offering two different editions is to meet requirements of two different types of audience – real estate professionals and entrepreneurs.
Real estate agents, agencies or brokers tend to create more or less standard real estate sites aimed to introduce their services, properties they work with and drive leads. Entrepreneurs' wishes are usually more diverse. Their sites are more user-centric. They initiate communication, feedbacks, ratings, comments and likes. In other words, these are portals with user registration and online activity.
Another good piece of news is that a real estate site has become more cost-effective. The reason is the fact that part of real estate portal features are not included into the real estate site. Thus, there is no need for a real estate agent, agency or broker to overpay for the features they do not actually need.
And the last but not the least, there will be no encrypted licenses, both editions will be available only with 100% open code.
Looking forward to your feedback! Please feel free to leave your comments below.