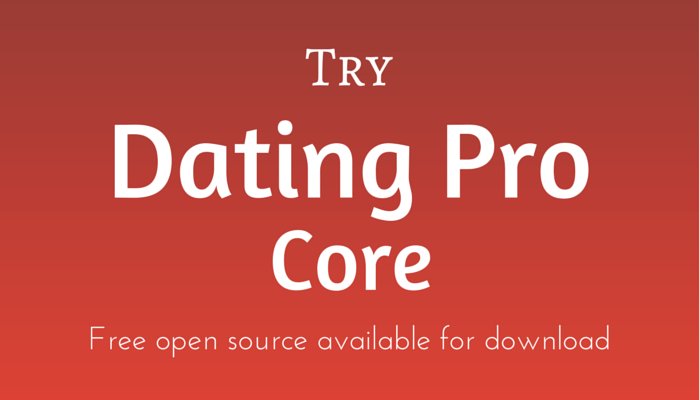 We are excited to announce the release of the free open source edition of our dating site script – PG Dating Pro Core.
If you are ready to launch a dating site, you can download the core version of Dating Pro for free, add the advanced functions by installing add-ons from the PG Marketplace, and order design and custom code changes from our dedicated customisation team.

If you are a web designer or a web developer, you are welcome to sign up here and sell your modules and templates on the Dating Pro Marketplace pages.
We are proud to say that the free edition lets you build a sustainable dating website, because it contains a lot of functionality, namely: users and admin account, paid services, packages, and a payment option, media upload tools, mailbox and instant messenger, moderation and blacklist functionality, themes and dynamic blocks to modify the look and feel of your site, basic SEO tools, and more.
Contact us if you have any questions or would like to share new ideas.