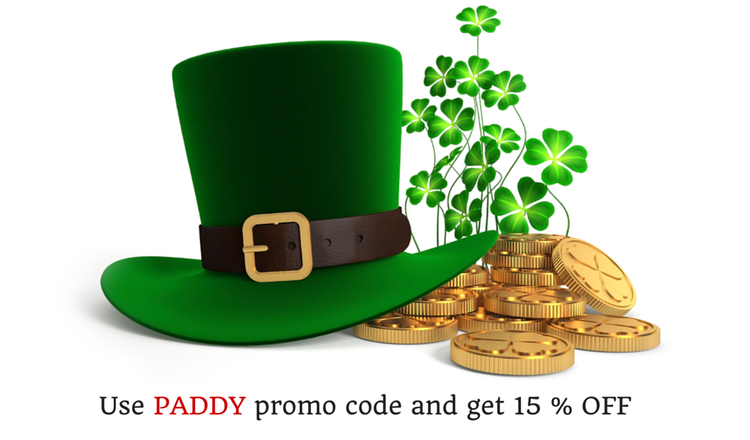 May your day be touched by a bit of Irish luck,
Brightened by a song in your heart,
And warmed by the smiles of the people you love.
We wish you a happy St. Patrick's Day and welcome to take advantage of our special offer – 15% discount to our ready website solutions!
To accept the offer, use this code on the shopping cart page – PADDY – in the PG Real Estate or PG Dating Pro marketplaces.
Mind, the offer is valid only on the 17 of March.