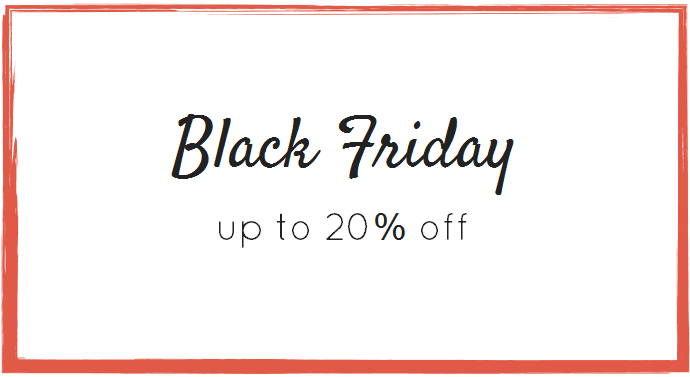 Dear friends,
This year, Black Friday falls on November 28. We are pleased to announce our offer in advance so that you are better informed about all the options. Pilot Group's Black Friday offer is as follows:
10%

discount for orders over $400

15%

discount for orders over $900

20%

discount for orders over $1,500
Contact us to get the discount.
We would also like to share with you the information about the end-of-the-year discounts and special offers that our partners and vendors have launched. It is our hope that the below info will help you launch or improve your dating site at a better price.
ArrowChat: 20% OFF
November, 27 – December, 1
Special Black Friday sale: The prices are 20% off. Since November, 27 you can buy this chat for your site for $36 only.Check the prices now.
CometChat: 20 % OFF
November, 27 – December, 1
Since November 27, you can buy this chat for your site for $39 only. The promo code is DATINGPRO20. Get the discount.
We also suggest that you check this Black Friday deal.
123FlashChat: A range of discounts and gifts.
till the end of November:
- Buy One get Three,
- 50% Off for all modules,
- 70% Off,
- Hosting on promotion.
USDate.org: 10,000 profiles for $12
The offer stands till the end of November. Buy 10,000 ready dating profiles just for $12.00 and get a chance to take part in a lottery.
SaleDatingProfiles: 90,000 profiles for $195.95
Permanent offerRegular price is $400 plus $50 fee for installation.
For PG Dating Pro site owners it is only $195.95.
TemplateMonster: End of the Year lottery. Buy any product from TemplateMonster and you will get a chance to win one of the seven "awesome gadgets that make every technogeek drool". More details here.
Thanksgiving day offer: 50% off.
Aviary: Free add-ons
Aviary now syncs all of your in-app tools with Creative Cloud after you sign in with a requisite Adobe ID. What's more, those effects, stickers and more that usually require shelling out funds are free until the end of November, 2014. All add-ons are $200 worth. Read more.