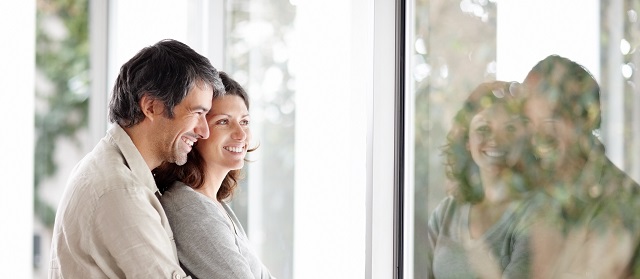 Most people, who are looking for home on rent, usually approach a real estate agent to help them find a home at a suitable location. However, there is a possibility that you if you happen to find a home without a real estate agent's assistance, you will end up saving money that you would have to pay him as commission.
The same goes for leasing a property. If you want to offer your property on lease and if you happen to find a customer on your own, you would not have to pay any extra money to a realtor. The process of renting or leasing a property without an agent is not easy but it can greatly help in understanding and learning the current trends of the real estate market. Hence, if you put all your time and efforts to study the market and then lease your property, you will probably end up renting it at the best possible price.
Are Really Estate Agents Important?
First of all, you need to be aware of the fact that it is not mandatory to hire a realtor to find a rental home or to lease a property in most states. However, the tasks that are carried out by professional real estate agents are not easy and looking for clients or rental options on your own can be a daunting task.
A real estate agent spends much of his time knowing the real estate market trends since it is his profession. Hence, he is aware of the best price of any type of home at different locations where he is providing his services. When you are looking for a rental home at a particular location, you may not be able to find different options. However, an agent can easily show you several options at the same location.
If you want to lease your property, an estate agent can check the condition of your home and let you know what you need to fix to attract customers. He can also help you find repairmen and painters. He knows how to handle the legal documents and other paperwork for renting a home as well as for leasing properties. He can help in deciding the most suitable monthly rental amount for your property.
When you want to find potential clients to rent your property, an estate agent can list your advertisement on MLS and other media services. Even when you are busy with your regular job, you can handover the keys of your home to the agent and he will show your property to potential clients. Real estate agents are also quite good at negotiating and finalizing a deal.
Looking for Rental Options and Making Your Property Available on Lease on Your Own
Think about it, if you try to lease your property on your own, you would have to take a break from your job to attend potential clients. Even if you happen to find good clients, if you are unable to tackle their queries confidently and professionally, you won't be able to finalize a deal.
Moreover, if you are not good at handling paperwork, your potential clients may not be able to trust you. Leasing property on your own can be a good option when you are not in a hurry to find customers and when there is good demand for homes in your area.
The same goes for renting a property on your own. If you do it on your own, you won't be able to find good rental property options. Even if you search for rental homes on feature rich real estate portals like Realtor.com, RedFin.com or Homes.com and contact the owners of various homes, you may not know whether the people you are contacting are quoting you the best monthly rental or not. You would also not know whether the paperwork and legal documents are correct or not.
If you want to save your time and energy and also protect yourself from scammers, it is advisable to hunt for a rental home or look for clients for your leased property through a real estate agent. Paying a little money as commission to a professional real estate agent will certainly help you in striking the best possible deal.
If there is a good demand for properties in your area, you can also start your own CMS real estate website where people can add home listings and get in touch with professional realtors. Real estate website builder can be used to make highly professional real estate websites without seeking any assistance from a professional website designer.