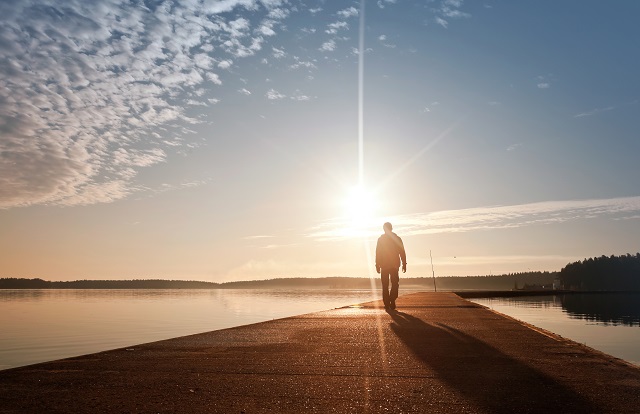 One way you can show yourself as an expert in the real estate industry is by specializing in a particular niche. Real estate business is not just about buying, selling and renting home or business properties but also other kinds of properties like luxury properties, vacation homes, timesharing, and holiday rentals.
Since more and more real estate agents are realizing the potential of niche marketing in realtor industry, they have started focusing their business on the basis of different criterions such as location, type of property and category of customer. Even other real estate industry niches provide huge earning opportunities.
Holiday rentals also known as vacation rentals are all about renting a fully furnished home to someone on temporary basis. It's an ideal haven for tourists and is frequently used travel option in US and Uk as an alternate for hotel accommodation. Holiday rentals can include accommodation options like cottage, apartment, villa or single-family home.
Tourists also look for small lodging options that allow them to stay overnight and have breakfast and leave the accommodation prefer bed and breakfast lodgings. Such places do not serve meals as they are only meant for short stay. Typically, such establishments are private homes that have around ten rooms for tourist accommodation. Usually, homeowners have to pay for placing ads on such websites.
Here are some real estate businesses that specialize in providing accommodation options for vacationers:
HomeAway.com – Established in 2004, HomeAway, Inc is a very popular holiday rental marketplace from USA with more than 950,000 paid listings in 190 countries. It presents its clients with various temporary housing options like condos, farmhouses, villas, etc. It also operates other sites like vacationrentals.com and bedandbreakfast.com
Ownersdirect.co.uk – Started in 1997 and now a part of HomeAway.com, Owners Direct is an UK based realtor company that predominantly offers vacation accommodations directly from their owners. Tourists can find villas, cottages, apartments, and other types of accommodation options throughout the world that are suitable for vacations.
TripAdvisor.com – It is a US based travel website that is popular all over the world. It was established in 2000 and as of 2012, it has turnover of $762 million. It receives over 150 million visitors every month. People mainly visit this site to learn reviews of various travel options across the globe. Here you can easily numerous holiday rentals at some of the world's popular holiday destinations. Also, it has a very active travel forum.
Airbnb.com – Built in 2008, Airbnb, Inc is a community marketplace which is mainly used by people who wish to rent their homes or accommodations. Even though it is a social networking site, it is mainly used by homeowners and real estate agents for placing vacation home listings. It presents it users with more than 500,000 listings in more than 190 countries.
Rather than trying to find clients for home and commercial properties, it would be worthwhile to look into other niches like vacation rentals. Many travelers do not want to reside in stuffy hotel rooms. Hence, they look for better lodging options like vacation rentals. When you pursue this niche, you find much competition from local brokers. However, people usually prefer to access major sites like TripAdvisor and HomeAway for searching vacation rentals. Although it may seem hard to penetrate in this niche and make it big, there are several things you can do to establish your real estate business mainly focusing on vacation rentals.
Components of Success in Vacation Rentals Niche
Since there is less competition in the local region, you can consider providing holiday rental options to local audience or to the audience spread over certain region. You can specialize in providing accommodation with certain amenities that vacationers are looking for or specific features like beachfront, outdoor shower, and so on. Moreover, by providing valuable information about the accommodation and area, you can appear as an expert to your customers so that they can rely on you to take well-informed decision.
Build Your Vacation Rentals Website to Master This Niche
PG Real Estate offers its users php real estate script that can be fully customized for building an attractive vacation rental site by adding relevant features. Even if you do not have technical knowledge on how to build a website, the PG real estate web software will allow you to create a highly professional holiday rental website.