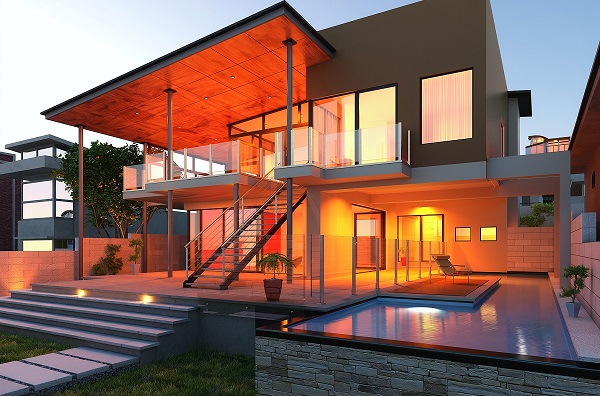 These days most people prefer to look for home listings on the internet. Hence, various real estate companies and agents prefer to have their own website. Having a web presence has become very important for almost any kind of business.
Website owners are also using various internet marketing techniques such as marketing on social networking sites and niche marketing to make sure that they are able to attract potential clients. Niche marketing is a wonderful advertising technique that will surely help in improving your ROI. By focusing your business to a specific segment of market, you can attract more number of potential clients. There are many leading real estate websites that are not just selling residential or commercial properties but concentrating on other kinds of properties such as luxury and history properties.
Luxury and history properties are mainly targeted towards high-profile economic groups across the globe. Such properties mainly feature attractive locales, lavish facilities, stunning background views and affluent neighborhoods. Let us have a look at two of the well-known real estate sites that have managed to establish well in this niche:
Sothebysrealty.com – Since its foundation in 1976, Sotheby's International Realty have mainly centered their business on luxury residential properties for sale all over the world. In 2012, it even started specializing in a different niche of farm and ranch listings. It even offers historic and waterfront properties. It has more than 660 offices in nearly 50 countries in the world which makes it possible to cater its clients with properties at the most sought after locations of the world.
Christiesrealestate.com – Christie's International Real Estate was established in 1995. It has a huge network of internationally based talented brokers that primarily offers its clients with top-notch luxury properties. It has 45 offices located in places like London, Hong Kong, Chicago, New York and several other high profile cities of the world.
Undoubtedly, the niche of luxury and historic properties is very lucrative. Since there are not many real estate businesses that are concentrating on such a niche, there is a good opportunity to make it big in this niche. However, it may not be easy to find too many lifestyle properties in your city or neighboring cities. Hence, unless you have a good network of brokers that can provide your business with high-end property listings in your country or across the globe, you won't be able to capitalize on this highly profitable unsaturated niche.
Hitting Success with Luxury and History Properties Niche
If you are interested in this niche, you will have to make efforts to market your property deals to high profile clients. By placing your ads on luxury publications and regional magazines, you can reach your target clients. While advertising, you should feature your ads with high resolution photos of villas, mansions and plots. You should be aware of the fact that your prospective customers are not only interested in the property but also would like to live in a plush neighborhood. Hence, you should also advertise well about the neighborhoods, communities and facilities to attract the attention of wealthy clients.
Get Started with Your Luxury Real Estate Website
Since luxury and historic real estate business allows you to earn huge commissions whenever you sell properties, you can get started by creating your own website by using a real estate script. PG Real Estate has a user-friendly php real estate script through which you can easily build your very own luxury and historic property website.