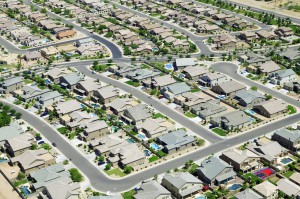 By targeting your business to certain segment of audience, you can achieve good success in your real estate business. Niche marketing is one of the most cost-effective strategies for your business. By knowing your niche audience well, you will be able to satisfy the requirements of that audience in the best possible way.
One of the lucrative niches in real estate business is residential or commercial properties. There are numerous portals that mainly focus on buying, selling and renting only residential or commercial properties. On such sites, you won't find any deals on other property options luxury properties or holiday rental properties.
Let us have a look at some of the popular portals from across the globe that has become the best choices for residential or commercial properties. Here are they:
Residential Properties
Homes.com – Established on 28th Jan, 1999 is the fifth largest property website in the world with over ten million visitors each month. US based Homes.com aims to make home searching a very simple and easy process. To make home searching a convenient process, Homes.com offers over three million home listings which includes options like apartments, condos, townhouses and more. Homes.com started out quite early in the year 1993 and it was incorporated in 1999. Since its start, it majorly focused in dealing with residential properties. It offers advance home search filters like price, type of property and location that makes it easier to find a perfect home through Homes.com.
Rightmove.co.uk – Founded in 2000, RIghtmove is a highly popular UK based real estate portal with a turnover of £139.9 million. The goal of Rightmove.com is to be one and only place for the people who are searching for homes in UK. It mainly generates revenue through home listings from real estate agents. Their ads can be accessed by people who are searching for homes on Rightmove.com.
Nextplace.com.au – In Australia, NextPlace.com.au is the best option when people want to search for residential properties with over million indexed properties. Founded in 2012, NextPlace.com.au is one of the most excellent property search engines which can help it users find real estate home listings in and around Australia.
Commercial Properties
Loopnet.com – Established in 1995 and now a subsidiary of CoStar Group, LoopNet.com claims to be the best commercial real estate website that receives heavy traffic. With over 5,000,000 visitors each month, 8,000,000 million registered visitors and over 1,100,000 listings viewed, it is one of the leading commercial property websites in US. It specializes in all kinds of commercial property options such as office spaces, retail spaces, hotels, and so on.
Businessesforsale.com – Founded in 1996, it is an ultimate platform to sell and buy businesses across the globe. It receives over one million visitors each month. It works with business brokers and private sellers to provide you with the widest range of businesses available on sale.
Since there are many leading sites that are offering residential and commercial property options, it can be quite difficult for a new real estate website based on residential and commercial properties to attract visitors. However, still by concentrating on targeting certain city or specific areas of the city, you can make of the most of niche marketing in a very saturated real estate market.
Achieving Success in Residential or Commercial Property Niche
There are several things you can do to make it big in residential or commercial property niche. By publishing informative posts of specific areas of the city, you can pose yourself as an expert. Through PPC advertising, you can create relevant ads that can reach your target audience when they access the web. You should some spend time in learning the requirements of your potential clients and accordingly you can market your niche business.
Want to Start Your Own Niche Real Estate Business?
Now that you know that it is very important to concentrate on a niche in a saturated industry like real estate, you may be interested in giving your real estate business an online presence. If you do not know how to build a website to attract your potential clients, you can make use of an easy-to-use realtor website builder called PG Real Estate. It will present you with easy features to create a CMS real estate site to target your niche audience on your own.