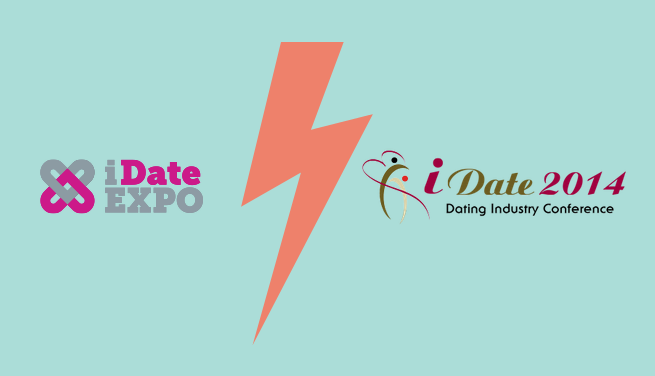 Earlier this year, we learned that an iDate Expo conference will take place on 3-4 October, 2014 in Moscow. The conference organiser is Smile-Expo, a Moscow-based company that develops and manages industry events in social media, communication and information technologies.
However, we have heard the name iDate numerous times before. Where? Conferences and events under the iDate brand have been taking place two to four times a year across Europe and the United States since 2004. They are organised by Ticonderoga Ventures, Inc. Check the websites iDate2014.com and InternetDatingConference.com. The owner and mastermind behind it all is Marc Lesnick.
Mr. Lesnick's conferences always raise the most pressing issues related to online dating, social networking, mobile applications, etc. As president of Ticonderoga Ventures, Inc., Marc regularly appears as a speaker at various events and writes for several periodicals. His work was mentioned in The New York Post, The San Francisco Chronicle, The Huffington Post, The Wall Street Journal, Time magazine and other media.
The official iDate conference takes place regularly all over the world. The nearest event will be held on 8-9 September, 2014 in Cologne, Germany. You can register right now and save up to 255 EUR on the entry cost.
All events hosted by Marc Lesnick's Ticonderoga Ventures attract famous brands and industry chiefs and marketing executives. To name just a few: Date.com, Plenty of Fish, Meetic.com, Match.com, Online Personals Watch, Dating Factory,  White Label Dating, Hub People, and many others.
PG Dating Pro team is a frequent participant at the iDate conferences, and the PG Dating Pro software solution repeatedly makes it into the iDate Awards finals in the category of "Best Dating Software Provider."
iDate Expo describes itself as "the first trade show dedicated to online dating and entertainment." This is not exactly accurate (to say the least): Marc Lesnick's iDate Conference visited Moscow two times already, in 2011 and 2012.
From what we know, the use of the name iDate was not cleared through with Marc. In our opinion, the organiser of this year's October conference in Moscow should have chosen a different name.