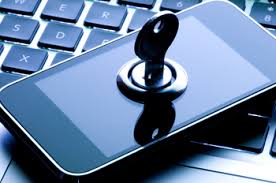 In the busy world of mobile devices like smartphones and tablets, everyone seems to be switching over these leaving the older bigger ones like laptops and desktops. Thanks the compact designs and high end features, which make these devices more powerful to use for various purposes including the professional and business use as well. However, do you know that today the chances of your devices being hacked and wrecked havoc more easily than before. You can lose your sensitive data to crooks who can steal your money. In order to play safe, you are supposed to know the tips and tricks of securing your modern day mobile devices with the help of high end emerging technologies. How about checking the same as under:
Use strong passwords in your mobile devices
Make sure you lock your devices with strong passwords, which can prevent in accessing the data you have in it. This is among the most common sense thing rather than a mandatory stuff; however, many users still remain too careless to use these features and are seen using too simple passwords, which are simple to break. There are certain technological tools, which can be downloaded to get extra security. It not only locks the devices but also updates you about various security checks, which you need to follow to have your mobile devices intact and safe.
Install good security apps
The antivirus or anti malware software programs are not just confined to laptops and computers but also are available for mobile devices both the smartphones and tablets. Every time you are seen getting connected to the web, you are more likely to experience threats and attacks in the form of viruses and malwares. In order to safeguard your mobile devices from these the technology has give you solutions in the form or antivirus and anti malware software programs, which can keep these things away from your devices. All you need to do is to keep on downloading the updates over these devices to make more strong and updated to combat the new viruses and malwares. The Wi Fi hotshots are very much vulnerable to see similar attacks coming to your devices ruining the data and even stealing the same.
Encrypt all your sensitive data in your mobile device
Anything you plan to send out using your phone, which happens to be sensitive one like your bank details or credit card pin, you are supposed to encrypt the data while sending it across the web. You can find a number of apps and software programs, which helps in encrypting these sensitive details. As per recent studies, you can find a number of Wi Fi Hotspots at places like airports, hotels, coffee shops, etc, and most of them are not secured properly. These hardly use the encryption techniques, which can lead to security breaches like data theft or data loss. Using virtual private network based apps like Hotspot shield VPN for iPhone or Hotspot Shield VPN for Android can help you remain secured while browsing the web. With these applications installed in your mobile device you end up securing your personal sensitive data.
About The Author: Caludia is a writer/blogger. She loves writing about technology, social media and tech security. She writes SEO articles for businesses that want to see their Google search rankings surge. She contributes articles about SEO techniques and requirements for security guard regularly. Her articles focus on balancing informative with SEO needs and security. These days she working for security website.