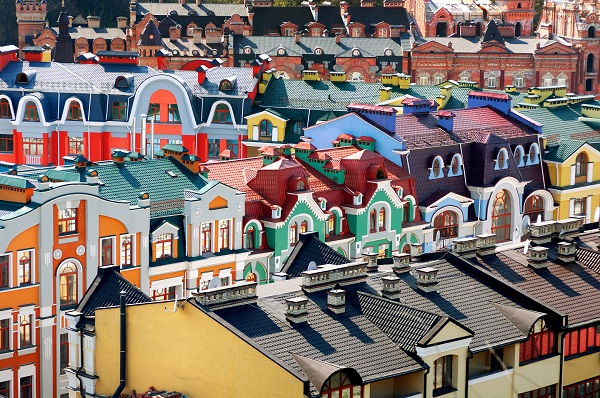 Competition is quite fierce in the real estate market. If your real estate business offers the same kind of services offered by other local property businesses, potential clients may not have an inclination to do business with you. Your business should offer something that makes it stand cut above the rest.
Almost all real estate professionals claim that they have high level of experience in the field and they are capable at providing the excellent services and the best support to their clients. All estate agents have similar looking advertisements and business cards. If your business sounds just like any other real estate business, even if you market your business pretty well, prospective clients may not know why they should trust your business.
Differentiating your business from your rivals will help you earn more profits. Differentiation is the key for establishing your brand and business in real estate industry. When your business appears unique from others, people are more likely to remember you and have the desire to business with you. This is what sets average real estate agents from the ones who perform well in the industry. Then, what can you do to find a perfect niche and develop a plan of action?
Well, if you want to offer something exceptional to your audience, you need to know how successful real estate businesses are targeting their customers by concentrating on specific niche. Many of the successful real businesses are mainly focusing on a specific niche for higher profits. Here are some of the niches that you can consider for your business:
Location
Most of the other real estate business owners like to target their business to a specific area or locality. Through your website, you can let your potential customers search for residential or other kinds of properties on the basis of their preferred location.
Property Type
You can also specialize in offering certain kind of properties from options like residential properties, commercial properties, lands, historic properties, luxury properties and so on. For instance, if you are offering luxury properties, you will be dealing with high profile clients. When it comes to renting, you can provide more options that can even attract tourists and vacationers such as holiday rentals and vacation home exchange.
Property on Sale or Property on Rent
You can either concentrate your business on selling properties or solely on renting properties. When it comes to selling or renting, you can further specialize by offering new properties or old properties or auctioned properties.
Segment of Population
Another thing that you can do to find a specific niche for your real estate business is to concentrate on a specific segment of population. For instance, you can provide property options to specific type of customers such as student, retired personnel, military families, bachelors, single parents, and so on.
For Tourists
You can specially target tourists through a dependable community marketplace where people can list their properties as accommodation options for vacations. Bed and breakfast property is a good niche for targeting customers that are looking for lodging establishments that provides night stay accommodation and breakfast. Another niche you can target on is home swapping or vacation home exchanging wherein two parties can decided on exchanging their homes for a vacation period. Timesharing is also a similar niche that you can consider wherein multiple parties can get involved to share their properties for certain period and around the same time every year.
When you search for self-improvement articles for entrepreneurs on achieving success on the web, you will come across numerous articles that speak things like personalization is the key to success; targeting specific type of market will make your customers trust all the more on you; and concentrating on particular type of niche will make you focus more on your business. Real estate niche marketing will surely help in establishing your brand and building trust on your brand.
By offering interesting and informative content on your real estate website on specific niche, you will be able to cater better to your target market. When you do this, you will notice a surge in traffic to your site. Thinking about creating a real estate website to target a specific niche? If yes, you need to rely on PG Real script, a very popular real estate website builder, for creating any kind of property website based on any type of real estate market niche.