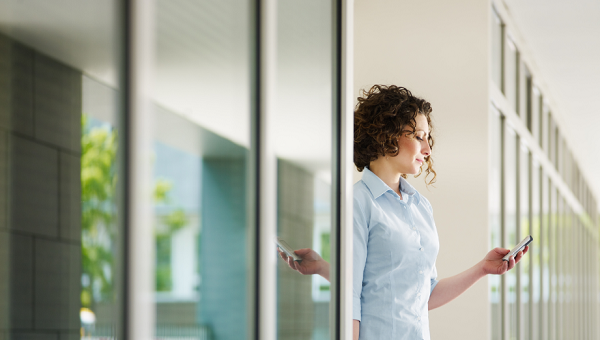 Mobile devices will soon surpass desktop computers as consumers' preferred method of accessing real estate sites, according to recent trends in data tracked by digital analytics firm comScore.
For the second month in a row, more mobile visitors came to Redfin's site and realtor.com operator Move Inc.'s network of websites in May than from desktop computers, according to comScore.
Move and Redfin are the first among operators of the 15 most popular real estate sites to capture more visitors from mobile than desktop traffic. Realtor.com makes up the bulk of the traffic to Move Inc.'s network, which also includes move.com and listhub.net, a comScore spokesman told Inman News.
Top 5 real estate networks by Web traffic, May 2014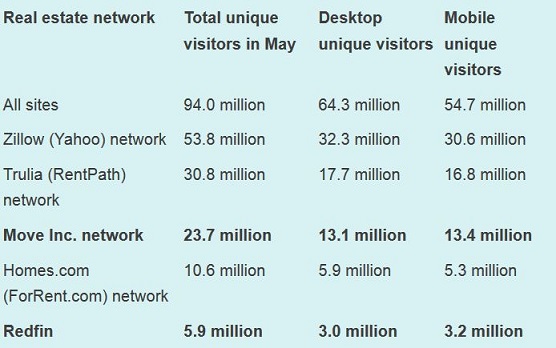 The other most visited real estate networks in May — Zillow, Trulia and Homes.com — have seen the gap between mobile and desktop visitors narrow this spring.