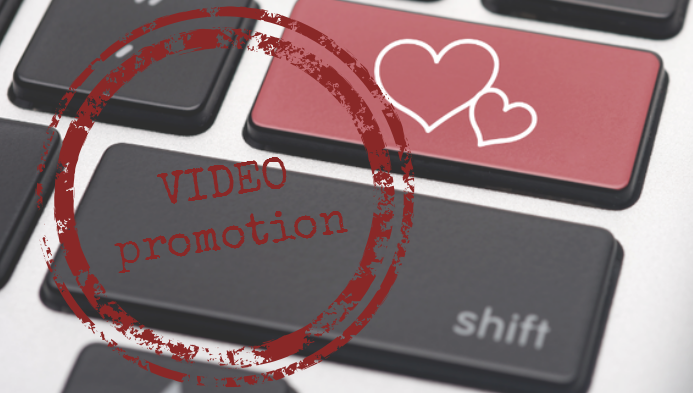 Compared to the past, the hold that video has got over mainstream content is certainly blatant. In essence, video is just a much more engaging, powerful way of getting a message across and companies have now understood that. In the past, using video may have been futile as people much rather preferred text or images due to slow internet speeds. With Google now offering speeds of 1Gbps and technologies such as 4G or LTE, anybody serious about creating a dating website should turn to video for promoting their dating site.
Types of video promotions
When it comes to video, it is more about communicating an interesting idea rather than the quantity in terms of length of the video or how informative it is. Even a very short video that conveys a powerful message or teases the viewer just enough to pique their interest would do the trick. In the dating industry for example, if your niche dating website is targeting gamers only; perhaps you can develop a short, creative video conveying the message about a "world where only gamers prosper". The limited information and rather intriguing message would certainly encourage people in this niche to click and find your website.
You can also go for something more heartwarming that will cater to a person emotionally such as the portrayal of a touching story of how two people on your website met and found love thanks to your dating site. You can subtly promote unique aspects of your dating software by stating how certain features helped the two individuals get closer for example.
The sky is the limit when developing video; take in to account the market of your dating niche as well as your budget and branding themes before developing your video.
The tools
In the process of learning how to create a dating website, by incorporating video in to your promotion methods, you will also become a master in video development and editing. Here are some tools you can use to develop your video:
This is a high end solution to build a powerful, top quality animated video. This is great if you are looking for a humoristic approach or something that will grab a person's attention in general. If you are looking for a more real experience however, this may not be your first choice.
This is a type of video that incorporates a unique concept. This is ideal if your video will be telling a story. A hand will draw a series of cartoons portraying a story in a sketch style format. This is not a concept we haven't seen before but it is certainly a concept that sells well provided that the message is equally catchy. At $300 a minute, this may not be your cheapest option but if your budget can absorb it, it will be an investment well made.
-          WeVideo
WeVideo is a great online service to develop your videos if you will be incorporating real footage. With their powerful editing interface, amateur videography can be edited to appear as a top quality product when you are done editing. You can also utilize one of their stock clips to add some diversity to your clip and create a great finished product.
-          Camtasia
This tool may not be beneficial for promotional videos but it is a great tool if you are looking to create a video based help section. You can use this tool to record screen activity. With this tool, you can show users in detail how your dating software can benefit your users with extensive explanations which will give you full points for documentation and user-friendliness.
Publishing your content
There are a number of platforms to setup your video. The most obvious choice would be YouTube being the number one video sharing website. YouTube is ideal because it is compatible with the vast majority of websites online and also provides a few nifty editing tools such as annotating videos. There are also other popular options such as Vimeo and Instagram depending on the type of audience you wish to reach. If you are looking to publish a teaser, perhaps you can publish the video on vine.co or coub.com. This is ideal if you are on a limited budget as well. Short looping videos have the potential to go very viral if you can capture your audience within the six to ten seconds you have.
Creating a dating website and appealing to the masses of your niche is no easy feat but leveraging the power of video would be an ideal way to make an impact on your target audience and get things going.