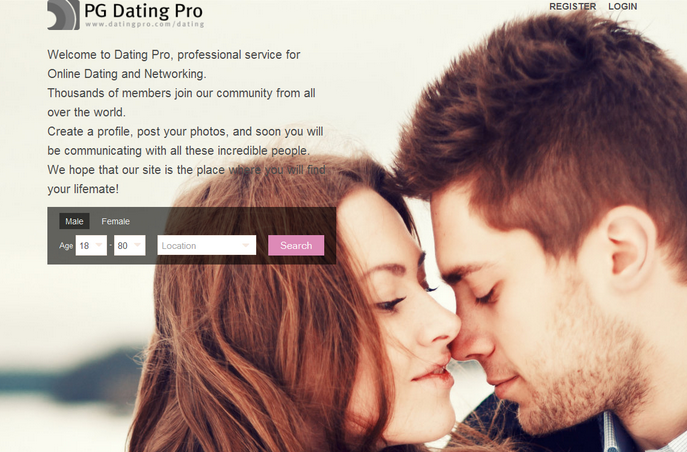 Dear friends,
We at Dating Pro team are happy to announce the official release of the newest edition of our dating site builder called 'Dating Pro Cupid.'
Dating Pro Cupid is different from previous versions of PG Dating Pro since it's built with a new platform and both its user and admin interfaces give a completely novel look and feel.
However, true to its original mission, Dating Pro software continues to help entrepreneurs build websites where people can meet and have a fun time together. The following tools come native with the software: wall posts and likes, photo and video galleries, instant messenger and mailbox, friendship requests, and more.
The site owner will be able to earn with their dating site by activating special paid services, including: carousel, stealth mode, paid access to instant messenger, lifting profile up in searches, reading and sending messages, and posting banners. The number of paid services is continually growing. Popular payment systems, including PayPal, 2Checkout and Google Wallet, are integrated into the script.
Any dating site built with the Dating Pro script will be secure thanks to the extended report abuse functionality, users and files moderation, and special security settings.
The site administrator can modify site texts and site design themes directly from the administration panel. It is also possible to modify member profile questions with the help of the built-in profile editor. The administrator can create promo content, post site news, display site statistics, the latest photos and videos from site members as well as the profile pics of the newest or featured members on the landing page to make it attractive.
The mobile version of the site comes with the package and presents the most important features of the dating script, including friends and messages, search and search results, profile and account settings, and site services. Mobile apps for iOS and Android platforms are available too.
The Dating Pro software is ready to use out of the box and can be further tailored to specific requirements. Flexible setup options, open source code, free installation, free design themes and support, SEO and customization services are available.
Pay once and you will own your site files and members database. Start your online dating community with Dating Pro software. Build a uniquely different platform where people can meet their match. Give Dating Pro a try: check out the online demo or download a free trial.