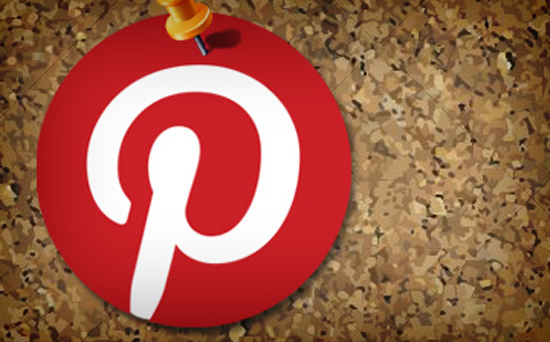 Pinterest is yet another powerful social media platform that you can make use to promote your real estate website and business. Pinterest is an image sharing social site that can do wonders for your real estate business when you want to showcase visual content of your home listings.
With an Alexa Ranking of 29, Pinterest is one social networking that you can effectively use for driving traffic to your business site and also for buying and selling homes. As of July 2013, Pinterest has 70 million users across the world. Major users of Pinterest belong to 25 to 34 years old age group, followed by 35 to 44 years old age group and then by 45-54 years old age group. The average time spent by a user on Pinterest is nearly 15 minutes.
There are three things to remember when you are using Pinterest, namely Pins, Boards and Repins. Pins are nothing but uploaded images from your PC. A set of Pins made by user revolving on a certain topic is referred to as Board. While browsing if you find an interesting photo, you can Pin it to your Board. This process is called Repin.
Pinterest is a great tool to search, save and search wonderful photos of homes one may want to purchase. When many people like a photo on Pinterst, it can become viral and can end up getting pinned thousands of times. This way Pinterest can be effectively used as real estate listing software. Here are some things you can do to effectively market your real estate business website on Pinterest.
Complete Your Profile
Like any other social media site, the first and the foremost thing that you need to do on Pinterest is complete your profile. Add detailed description to the About You section. Upload a high quality image as your profile photo. You can add other important details such as local search keywords and your real estate website URL.
Show Photos of Properties You Want to Sell
People can understand the features of a property by looking at their photos. All you need to do is pin high quality photos of your property on Pinterest. Do not forget to link the image with the URL of your CMS real estate website. Whenever you pin a photo, make sure you also add the right keywords that people may make use of while searching within Pinterest. Such photos have higher chances of getting found easily and re-pinned quite often.
Create Boards
You can create boards on various topics such as beach front homes, interior design tips, luxury homes, local attractions and modern homes. By doing this, you can reach out to specific audiences that like to follow those boards that are relevant to them. Make sure you do not end up self-promoting.
Provide Valuable Information
You can also add informative photos that can help reads gain knowledge on various things related to your business such relocation tips, tips on how to buy a property, how to build a real estate website, legal procedures for buying a home, and so on. By showcasing such information, you can make your potential clients feel that you care for them.
Engage With Others
Adding a Pinterest follow button on your website can also help in popularizing your business on Pinterest. The other thing that you should keep in mind is that you need to build good relationship with others on Pinterest. Whenever you find something interesting, make sure you do not forget to interact with your followers. Another thing you can do to engage other users is by starting contests and giveaways. Rewarding people through contests is a great way to engage Pinterest users and gain followers.
A good thing about Pinterest is that it integrates well with other leading social sites like Facebook and Twitter. You will be able to reap good results through Pinterest only if you actively participate in it by working as an active pinner and also by liking and commenting on others' pins that are relevant to your real estate business.