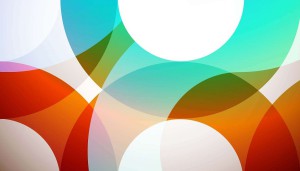 The real estate industry is evolving like never before as more and more real estate companies and real estate agents are making good efforts to build their presence on the internet. Google Plus is one of the major social media sites that offer features that are quite similar to Facebook. What set's Google+ from other social sites is the advantage of search engine optimization. The postings that you do on Google+ get indexed almost instantly. Hence, Google Plus can be a great real estate listing software.
Another cool fact is that the larger network you have on Google Plus, the more you will be influencing their search results. This way Google+ puts your business in front for people who belong to your network whenever they search for something that is related to your business.
As of october 2013, Google+ has 540 million active users. 62% of users are men whereas 38% of users are women. People belonging to age category of 25 to 34 years old are most active users on Google+. The next age categories that are active on Google Plus are 35 to 44 years old followed by 16 to 24 years old. Here are the things you need to do to market your real estate business on Google Plus:
Complete Your Profile
This is the first thing you need to on Google Plus. You are required to add a display picture of yours along with a personalized cover photo. Add all the relevant information to your profile so that your profile visitors may know your interests. You can also add your real estate website links. Google+ profiles are indexed by Google Search. Hence, you need to make sure you provide the right information about you and your real estate business.
Creating a custom URL can also be quite meaningful for your real estate business profile on Google+. It is an easy to remember URL of your Google Plus profile. A custom URL can be as google.com/+Yourbusinessname
Build Your Circles
Since social media sites are all about networking and building connections, you need to do the same on Google Plus too. Circles give you the power to group the people through different criterions such as interests, employment, and relationship and so on. That means you can have several types of Circles on Google+ such as real estate, local businesses, family, friends, acquaintances and so on. It is a good way to keep your contacts in an organized manner. If you have built a good profile page, people will be ready to add you into their circles. This will eventually help in expanding your circles.
Link Social Profile to Search Results
One cool feature that is offered by Google+ is that it allows you to link your social profile whenever your posts show up on search results. This can be done by setting up authorship. It will not only help in showing your photo beside your posts on search results but also improve your click through rates.
Share Your Content and Promote Them
Google+ can be used to share high quality content created by you as well as other informative articles that you have read. Apart from written stuff, you can share photos of the properties that you are selling. You can also share YouTube videos. Sharing other's content is also a good move that will not only make contributors feel that you are valuing their content but also you can pose yourself as an industry expert. When you share content, you can make use of hashtags such as #realestate or #houseonsale to easily trace similar content.
Whenever you share, make sure the 80 percent of the content is non-selling related items. The other 20 percent can be your real estate business listings or for capturing new leads. In order to make your content available to wider audience, you need to share your content to relevant circles whenever you post a video, website link, photo, or blog post.
Engage With Others
One way to build your network Google+ is to connect well with Google Plus users. This can be done by commenting on posts made by other people. You can simply hit the +1 button to appreciate any post that found to be interesting.
Join Communities
You can find several real estate related communities on Google Plus. You can also join local community pages. It allows you to easily get in touch with targeted audience and like-minded professionals. You can connect with other real estate professionals from the communities through features like voice and video chat through Google Hangouts.
Google Plus +1 and Google Plus Follow Buttons
Just like Facebook has 'Like' button, Twitter has 'Tweet' button and Pinterest has 'Pin it' button, Google Plus brings Plus One button. Whenever someone likes and wants to share your content, they can hit the Google Plus +1 button present on every content of your real estate website. All the content that has received Plus +1s can be easily seen on a member's profile. Google Plus Follow button when added to your website will let visitors to accept you to their circles without going away from your website.