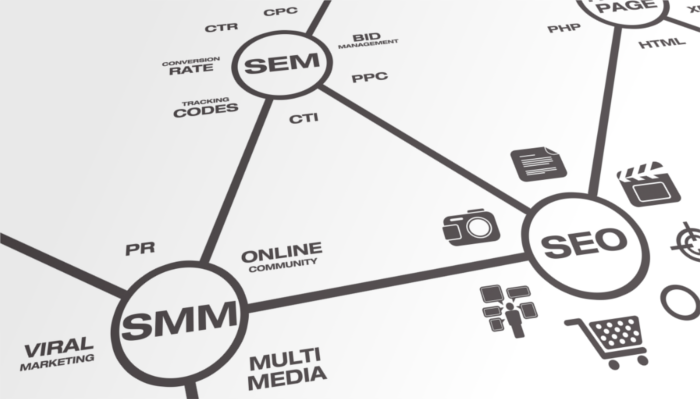 Before creating a dating site, think about getting your marketing plan in order. As dating is predominantly a social act, leveraging the power of social media is the key to success in terms of online dating. Utilizing powerful social media tools will give you an edge and improve your chances of your campaign going viral and resulting in a surge of new registrants to your online dating service. Let's look at some of the best social media tools available on the market to promote your website.
Paid advertising campaigns

While considered more of an "old-school" online marketing method, paid advertising is still virtually the most effective way to gain targeted traffic to your website without too much effort and time. The only reason it is not overwhelmingly used is due to the cost associated with paid advertising campaigns. That being said, due to the impressive conversion rate of these campaigns, it is certainly worth the cost. The trend remains consistent in the dating niche as well. Some of the most popular options include search advertising giants such as Google and Bing. If your dating site is geographically focused, you may benefit more from choosing a local content provider. While not all countries have this option, if your business is more focused on American and European markets, you should find plenty of options. Some examples include AOL advertising and Zanox.

In the dating industry, sometimes the most obvious keywords may not be the ones that your market is searching for. Much of your search engine optimization and paid advertising should revolve around profitable keywords. After all, a good portion of your traffic will find you through search engines. There are several tools available on the market for this. You have the option of using a free web-based tool that everyone has access to such as Google AdWords Keyword tool and UberSuggest, or you can use more exclusive, premium software such as Market Samurai. The process is simple: you key in some related topics, choose your most relevant market and the app will provide a list of viable suggestions that you can use in your campaigns.

It's all in the numbers. By reviewing the statistics on a constant basis, you can continually fine-tune your website and online campaigns for better reach, value for money and profitability. Analytics should typically focus on your website and campaigns. There are a number of great site analytics tools such as Google Analytics and KISSmetrics. These two services focus on what happens on your site and your competitor's website. For more specific information there are services such as Crazy Egg and UserTesting. These tools provide a finer view on certain aspects of your typical website user's activity. These tools will give you valuable information such as how long people spend on your site, geographic locations, popular pages as well as entry and exit points which can be very useful when running a dating website.

As mentioned above, KISSmetrics is one type of software that focuses on what your competitors are doing but there are plenty of other applications dedicated to keeping an eye on what your competitors might be up to. This can include finding out their practices or seeing where they stand in search engines in terms of ranking and quality of SEO. There are several tools that provide valuable information such as SEMRush and SpyFU. Getting into the nitty-gritty of what your competitors are doing, specifically competitors that are doing better than you, is a great way to improve rankings. This is especially important in the dating industry which is heavily saturated with competition even if you own a niche dating website.

Leveraging the power of social networks will create exponential traffic that will spread across communities creating a burst of traffic if done correctly. It is almost mandatory to maintain a presence across all major social networks such as Facebook, Twitter, LinkedIn and Google+. If you can't find the time to update them all, use applications such as HootSuite to integrate and mass-update all your social networks at once. It is also important to maintain an analysis on social networks. Services like Topsy are ideal to keep track of what's hot in the social network and provide useful insights on how you can optimize your social media campaigns. Other tools to make your social media campaigns more effective include SproutSocial and Buffer.
Creating your dating website is an adaptive process that requires constant tweaking to find that optimal level where your target market seems very responsive with minimal expenditure. Make sure you keep a track of the various analytics tools and alter campaigns accordingly to maintain a steady stream of new members.