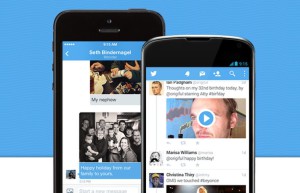 Having a social media presence for your real estate website and business is very important. It not only helps in giving online exposure to the wider audience on the internet but also it makes your business appear credible and authentic. If a real estate agent makes the best use of social media, he or she can pose as a local expert as well.
Twitter, a highly popular microblogging and social networking site can be used to effectively promote your real estate website. Even though many are aware of it, real estate agents are not full reaping its benefits because they are not sure how to make the best use of Twitter for their real estate website. Hence, popular real estate companies like Zillow and Trulia are very active on Twitter.
There are over 645,750,000 active users on Twitter. Every second 9,100 tweets are sent. 40% of the Twitters do not tweet but access Twitter to see what others are tweeting. People aging from 18 to 44 years are active users on Twitter. 43% of Twitter users access the famous microblogging social site on their smartphone and tablets. Though many people feel that Facebook is the best social site for advertising their business, you should not underestimate Twitter's marketing potential. As compared to Facebook, Twitter better privacy, conciseness and interaction.
Here are the advantages of using Twitter for real estate marketing:
Establish Your Brand
Twitter's huge user base can be effectively used for making your business known to people who are interested in buying and selling properties. You need to create a Twitter account that reflects your real estate business. You need to carefully decide on the profile image, business description, background design and color scheme to give your Twitter a professional appeal.
People will only follow you on Twitter when you offer them something that interests them. So, before you start using Twitter to market your real estate website, we advise you to first observe and research the market. You need to use Twitter for your CMS real estate website considering following things:
- Who is your target audience?
- What sort of problems you can resolve?
- What sort of unique and valuable information you can provide?
- What end results are expecting to meet?
Establish Your Network
A real estate business can grow well only if you put efforts in building a good network. Your network can comprise of people who are interested in buying and selling their properties, real estate agents from your locality and city, and popular real estate companies.
You can establish your real estate brand when you find targeted prospects. This can be done by using the Location Search feature on Twitter to find potential clients in your local area. You can also search on Twitter using search terms like 'real estate agent', 'buy property', 'sell property' and so on. This way you can connect with other real estate agents and grow your business.
The first and foremost thing you need to think about building a network is to use Twitter actively to stay in touch with targeted prospects. You should not be just posting what you want to say on Twitter but you should also make efforts to follow others. Your posts should be inspiring and even compel your followers to share tweets to others. You can share images, demographics, videos, blog posts, inspirational quotes, events, seek advice and so on.
You should be active in responding to potential clients and other real estate agents. If some tweets interest you, you can retweet them. The more you interact, the higher will be your chances of gaining more clients and profits.
You should also be aware of Twitter etiquettes in order to create and maintain good relationships with your contacts on Twitter. Make sure you to use correct and complete spelling. If you want to share a link along with Twitter's 140 characters message, you need to create and share short links. Whenever you are sharing something positive, you can refer others by using the @ tag. The # tag can be used to tag words that are related to your message. Don't ruin your chances of gaining new followers by sending spam messages. It does not mean that you cannot advertise your services; you can share your contact details and website URL to help your potential clients learn more about your business.
Drive Traffic to Your Website
Twitter only allows you to send messages with 140 characters. If you wish to express more about your business, latest events and offers, the best thing you can do is drive the traffic that comes to your Twitter account to your real estate business website. Building a professional website using the best real estate website templates is not enough; you should effectively use social media platforms to bring more traffic to your site.
You can also make your followers read your blog posts by sharing the URL of the posts on Twitter. As mentioned before, you can make use services like TinyURL to shorten long URLs of your post. The more followers you have onboard, the more people visit your website and its ranking on search engine will increase.
Twitter Analytics for Better Content Strategy on Twitter for Generating Leads
Twitter has an amazing tool that many are not aware of. We are talking about Twitter Analytics. It is a wonderful tool to learn statistics that will help you in targeting your potential clients with better content strategy. The catch is Twitter Analytics is only available for publishers, developers and advertisers with Twitter. Twitter Analytics can be accessed by entering your Twitter username and password. It will help you in getting the geographical breakdown of your followers. It can help you in targeting your contacts with tweets that are relevant to their location.
It can also tell you about the interests of your audience. You can come to know the percentage of your audience that is interested in investing in real estate, buying and selling properties, entrepreneurship and so on. This will help you in sharing posts that will grab the attention of your audience. The statistics that you will gain through Twitter Analytics will surely help in building the most suitable Twitter marketing strategy.
Twitter Tools for Real Estate Business
There are many that can help in making the best use of Twitter for your real estate business.
Twitter Local – It lets you filter the tweets according to location. It's a great tool to find prospective clients in your vicinity.
Twellow – It is a Yellow Pages directory for Twitter where your Twitter account can be listed. It can be used a real estate listing software and a great tool to find other real estate agents to network with.
Buffer – A reliable tool to schedule your tweets so that your posts get established at the right time on Twitter.
TweetLevel – A good tool to monitor your and your competitor's influence.
TweetAdder – It can be used to send automated tweets that can effectively help your followers to visit your website.
Apart from these, there are many other useful real estate agent software and apps for desktop and mobile that can be effectively used for promoting your real estate business such as PeopleBrowsr, Twhirl, Twitterrific, TwitterBerry, Twitterlator, and Tweetie.