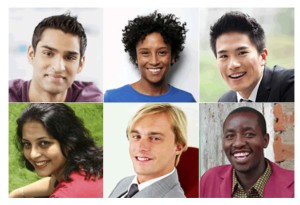 It goes without saying that social networking sites are one of the best platforms to market your real estate business. After creating a real estate website, you should make every effort to promote it on powerful social channels like LinkedIn.
LinkedIn, a social networking site specially created for building business network, started out in 2003 and has over 260 million users spanning across 200 countries. It is an Alexa ranking of 13 which shows it is one of the most accessed websites in the world. It is available in different languages such English, Spanish, Korean, Tagalog and more. In US, there are over 184 million users of LinkedIn. Nearly 30% of its users are from US, 25% from Canada, and 23% from Australia and22% from UK. Considering the potential of LinkedIn, you should build a profile for your real estate business on this powerful social media website.
Here are the advantages of using LinkedIn for your real estate business:
Build Your Brand
When you have built a business website using one of the best real estate website templates, one of the first things you need to focus is building your brand. A very good way to do it through LinkedIn is to create a profile from your business. You can also build a profile for your property business by making a company page on LinkedIn.
By keeping your profile and company page active on LinkedIn, you can gradually build your brand by exposing your business to wide audience on this world famous social networking site. This will effectively help people to build trust on your business. It will help you increase your potential customer base.
So, you need to compelling profile on LinkedIn. Make sure you fill all the required information for building profile and ensure that is 100% complete. It should talk about all the services your real estate business offers. Profile visitors should easily come to know your business strengths when they see your profile.
Having a professional profile picture and using the right keywords at the headline and title is also very important. You need to keep it clear and brief and update it regularly with the latest real estate listings. You can beef up your profile at LinkedIn by also adding information on presentations, events, creative portfolios, and recommendations.
Build Your Network
Social networking sites can greatly help in building your network for popularizing your business. LinkedIn is one of the best tools that are used by many kinds of businesses for building their network. It is quite easy to search for potential clients, builders, suppliers and third party resources on LinkedIn. You will be able to easily connect with other real estate agents and popular realty companies. It will help you understand what other businesses are offering which can effectively help you to improve your business.
In order to build a network on LinkedIn, you can search for a group according to your preferred city by using the Advanced Search feature. This search feature will help you find all the real estate groups within your vicinity. By involving in a group, you can connect with other realtors and establish good connection with them. When you participate in a group, make sure you create a good identity of your business and portray yourself as a real estate expert by providing your valuable inputs in various conversations. This way, more and more people will start building trust on your business.
Apart from joining niche groups, you can also post positive comments on other's status messages and blog posts. You can start following other leading real estate companies and get up-to-date information about recent happenings and events from the companies you follow. LinkedIn Answers is a great way to communicate and share business knowledge with like-minded professionals.
Connect Your Website
Driving traffic to your real estate business site is one of the most important things you should do when you want to use LinkedIn as an effective marketing strategy tool. By connecting your website to your LinkedIn account, you will be able to show the posts that publish on your site on your LinkedIn profile. LinkedIn has got several apps too for this purpose.
A lot of business professionals and companies access LinkedIn to learn more about a real estate company. However, more information about your services can be best presented on your real estate business website. So, having a connection between the two is very significant. You can use the My Website feature on LinkedIn to add your sites. When you add your websites, make sure you use the right keyword anchor text. You can use phrases like 'Los Angeles Real Estate Professional' and link it to your website.
Other LinkedIn Marketing Strategies
LinkedIn can be effectively used as a platform to interact with your existing customers. You can keep in touch with them your messages, comments and surveys. By showing your care towards your customers, your business can accomplish great customer satisfaction.
LinkedIn Advertising is still in its nascent phase. Still you can check the feature and see whether it helps in marketing your real estate business better. Quite often, LinkedIn provides free offers on paid advertising as well.
If you are looking forward to hire employees for your business, you can find the best professionals by searching on LinkedIn. So, if your business has a good reputation on LinkedIn, there is high possibility to get talented real estate agents to work in your company.
Using paid accounts on LinkedIn brings additional advantages. Paid account holders can send messages to any person belonging to LinkedIn community by using InMail messaging service, add more number of introductions, view profiles of LinkedIn users who do not belong to your network, perform advanced searches, find out who has viewed your profiles and how many times they checked your profile and more.
LinkedIn Apps can like the WordPress can automatically display the new posts on your LinkedIn profile whenever you publish them on your website. You will also be able to find real estate website builder apps exclusively designed for property agents. There are many other apps onboard that help in sharing tasks, projects, and presentations and so on.