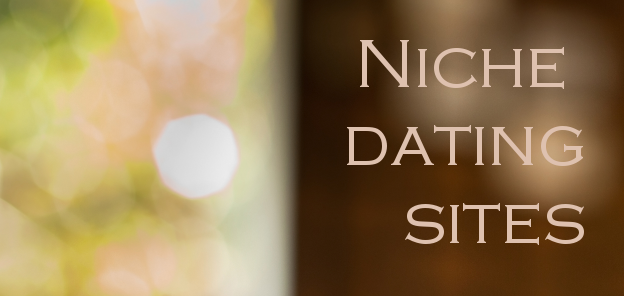 Gone are the days when you could set up an ordinary dating website and sit back as people find each other and make you money. With the vast options available nowadays, individuals seeking a significant other or a casual liaison are a lot more finicky; narrowing down their search and fine-tuning their preferences based on exactly what they desire. This has opened a new door to the concept of niche dating websites.
From traditional ideas like targeting based on geographical location to the more ambitious niches like dating based on book tastes (Alikewise.com), it is only a matter of time before you stumble upon a dating website filled with potential mates that fit your profile perfectly. With 7 billion people in the world however, it won't take you long to find a niche that is still untapped if you are looking for ways on how to create a dating website.
Looking at the more obvious options first, you can opt for a dating site based on:
Religion
Ethnicity
Race
Geographic location
Broad interests (fans of video games, novels, music, etc.)
The above are some options you can opt for and then there are the more ambitious options; take Farmersonly.com for example. This is a site built exclusively for farmers. While it may seem a little far-fetched or even a practical joke, the site now boasts well over a million members.
While finding the right niche is important, it is just as vital to choose dating software that suits the needs of the niche market. There are a number of free as well as paid dating scripts available online but you may have to consider a modified version of a ready-made software solution or tailor-made dating software if your niche is very specific. If you are looking to bring photographers together for example, you may have to incorporate features with special emphasis to sharing of photos and albums to encourage interaction by way of their interest.
Once you have chosen the adequate dating software you are good to go. While setting up of the website gets under way, you can always have a change of heart and opt for something different. You can find inspiration for a dating niche from a number of sources. Digging into online bookstores or information portals can strike that light bulb in your head when looking for small niche to capitalize on. Another simple way could be to look around you and interact with your friends; perhaps even reflect on your own personality and find one distinctive component that can be carved out into a niche that a considerable group of people may share.
Once your site has been set up, promotion with a solid marketing plan should get the ball rolling. Be sure to go after your niche and advertise in places where your target audience will be looking, be it a magazine, website or a small town in the country.
PG Dating Pro team will be glad to help you start and promote your dating business. Contact us to find out more!