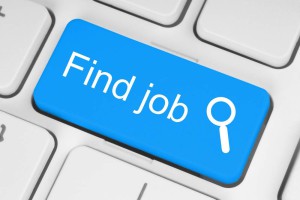 In 1973 "Washington Post" published an article by Jack Nilles, where he first described all benefits of what he called "telework", or remote work. In early 80's doing a telework was a big trouble as employer could contact his employees only via the post or phone. Now, when mobile devices and technology obtained a wide circulation, more and more companies prefer to hire remote workers. Internet provides powerful capabilities for this sort of employment. Employers publish lots of home-based or freelance vacancies via php job board scripts. Software developers offer different tools for employers, such as Campfire, GoToMeeting, Google Docs, Sprint.ly, Skype that help to organize remote work and control.
The benefits of remote worker for companies are evident:
1. Savings on the cost of office rent, furniture, parking. For example, IBM cut down expenses on office rental payments. This company sold over 5 mln of square kilometers, and earned 2 billion dollars. Moreover IBM now saves 100 mln usd annually due to operating space downsize.
2. Wide employment opportunities. Companies can hire talented and highly professional staff worldwide. Employer can attract best industry specialists without move, residential, visa and other costs. Professional can make a good job from home, thousands of kilometers away from company.
3. Company brand improvement. "In The best companies to work for" rating, published by Forbes in 2013, 84% of first 100 best companies allow and approve remote work. Telework and home-based jobs are possible only in successful companies, with well-adjusted business processes.
4. Companies get wider opportunities to estimate employees' effectiveness. Normally full-time office workers get salary that depends on their working hours. Remote workers' gains are reliant on their work efficiency. So employers are sure that they pay exactly for what they get.
5. Insurance against emergencies. Companies, who have remote workers, can survive in emergency situations. Home workers worst probably won't suffer from flue diseases, and they'll be able to continue receiving customers' orders even if main office is in fire or is out of electricity. Of course, such emergency situations are occasional, but home workers can always spot for problems.
The number of freelancers is increasing by 24% annually. Most of respondents mentioned that they are happy with remote work and they don't want to turn back to office. Indeed, they gain great advantages of telework:
1. Escaping from traffic jams. According to statistic, every employee spends about 2 hours a day in traffic jam or in urban transport to get to office. Its 40 hours a month and more than 450 hours a year. Those who work from home can spend this time at a profit: they it for personal affairs, education, and work. Therefore home workers' effectiveness upwards.
2. Savings on "dress-code" clothes. As remote workers stay at home, they don't have to pay extras for expensive "office" clothes and everyday lunch. Plus lack petrol and parking expenses increases home-workers' salary by 30%.
3. Flexible working hours. Employer and remote worker are normally specify working hours. As usual, "work-at-home" employees do their work out of office working hours: in late morning and at nights. This enables 24-hours company availability for worldwide customers. For employees this flexibility provides better life balance between family and work.
4. Freedom. Remote worker can choose the country with better life conditions. For example, cost of living is Asia is far fewer than in big cities. Flats, food, internet costs fever in India, Thailand, Indonesia. Those who moved to hot countries and work there as freelancers say they have never been so happy before. They work in better climate conditions, don't spend money on office clothes, and do water sports and even save money. It's no surprise that they are very effective at work.
Alongside with remote work benefits, it's important to note negative arguments. This list is shorter than previous ones:
1. Lack of personal offline contact and personal coaching. The first problem is rather arguable as Internet together with phones allows us to contact anyone worldwide. Some companies, which hire remote workers, also organize offline meetings with all employees. Personal coaching may be a problem, but everything depends on the company management here.
2. Lack of composure and bad self-management. That's the main factor why companies still refuse to turn employees to remote work. HR department's advice is to turn staff to home work gradually. First, just a few employers from the group are allowed to work remotely 1-2 days a week. Secondly, manager checks group results and turn more workers to home office for a longer periods of time. If everything goes right, the company will soon be able to work remotely.
3. No career opportunities outside the freelance. Job search script statistic shows that remote workers are offered the same or even lower job positions. CEOs prefer to assign those who they know to higher positions, even if they are less professional.
Alongside with listed opportunities, not all professions allow freelance work. IT specialists, designers, marketers and other creative professions are better performed remotely. While monotonous, mechanical and repetitive tasks (for example accountants) are better progresses in offices. The future of remote work is still not clear now. From one side, Forrester Research reports that 34 mln of American citizens work from home remotely, and by 2016 this number is expected to be 63mln, or 43% of the US workforce. From the other side, we all heard about Yahoo, who'd turned all its freelancers back to offices. Anyway, there is no one "right" decision for every company. Hiring remote workers always depends on company's values, priorities and strategy.