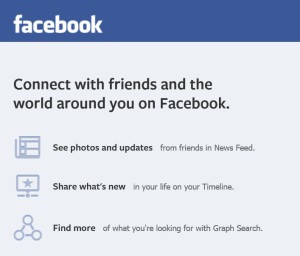 Facebook, the number one social networking site, is one of the most powerful advertising tools for promoting any kind of business. Even real estate agents can effectively use it to advertise their business and real estate website. A real estate business can gain popularity and success when it is able to reach out to wider audience. With over 1.2 billion users onboard, surely it is one of the most important online marketing strategies that realtors should try. According to Postling, a research firm, about 80% of realtors is making use of Facebook for real estate marketing.
After building a professional website for your business using one of the best real estate website templates, the very next thing you need to do is advertise your site on leading social sites like Facebook. Here are some of the advantages of using Facebook for real estate marketing:
Connects You with Prospective Clients
Social media websites serve as a great platform for building connections with prospective clients. Instead of sending emails to reach out to prospective clients to update them on the latest real estate listings, you can build a good relationship with them by creating a business page for your real estate website on Facebook. This can be done by creating a Facebook Page to target your clients more effectively.
After making a Facebook Page, you can send invitations to your email contacts and suggest them to become its fan. Creating a Facebook Page has many benefits. It is indexed by search engines. It can be used in popularizing your real estate brand on Facebook. A real estate agent can use the Facebook Page to provide informational and helpful content to the readers. You can post videos and share information on business events too. Your posts should entice readers to Like, share, and post comments.
You can also add your real estate listings to the Facebook Page. Since Facebook is a good tool for building connections, you should not overdo by sharing every single property listing of your business.
Effective Use of Cover Image
When a prospective client lands on your Facebook Page, the very first thing that will grab his attention is the cover image you have used. Real estate agents can effectively use it to showcase featured home. Facebook Page's cover image can be a good way to display your brand as well. It can be used to make a new announcement.
Cover image can be a good way to notify your readers on the upcoming events. You can include a call to action page that can prompt the readers to download free ebook. It can be even used to display customer testimonials which will help your potential clients to trust your business even more. When a new update of your Facebook page shows up on someone's news feed, their attention will be drawn to the cover image.
A good practice is to change the cover image once a week so that your visitors are shown with new featured items. Whenever you change the cover image on the Facebook Page, an announcement post about it is published on the wall. Once it appears on your wall, you can post a comment on it or share it or hit the Like button. Whenever you change the cover image, all the previous used as images will be saved in a dedicated album named Cover Photos.
Making Use of Facebook Ads
Facebook Ads is a great monetizing feature that allows users to make ads that can be displayed to Facebook contacts. Compared to other popular monetizing tools such as Google and Yahoo, Facebook Ads are quite affordable. A good thing about it is that it can aimed to your key demographic like gender, location and interests.
The popularity of your Facebook Page will increase if you earn more Likes on your posts or if your posts are shared more frequently. To achieve it, Facebook Ads is a very handy tool. It allows you to promote your Facebook Page or your real estate website.
Add Links to Your Real Estate Website or Blog
As we mentioned before, you need to add quality posts to your Facebook Page. A cool way to add more content to your website is linking your real estate website or blog to your Facebook Page. There are several apps such as SocialRSS and RSS Graffiti available at Facebook that can be used to pull content from your blog to show up on your Facebook Page.
The reason why you need to link your real estate website is that people generally use Facebook for interaction, but to know more about the company and the services it offers, they tend to access the website. Hence, a small move like showing your website's URL on your cover image can do wonders to lead traffic to your real estate site. Since cover images are not clickable, you won't be able to add a clickable link. Nevertheless, they will remember your website URL when they frequently access your Facebook Page.
Incorporate Facebook in Your Existing Advertising Plan
There are several other ways through which you can incorporate Facebook in your existing advertising plan. When you post a new article on your blog, you can set it to automatically show on your Facebook Page as discussed before. You can let your newsletters be accessible to your Facebook network by incorporating Facebook with your email marketing plan.
By doing this, you can make your existing advertising plan even more dynamic. This is what you can do when you want to advertise certain property. You can use the email to show the front view of the property, MLS listing can be used to show the bedroom, the Facebook Page post can be used to display the kitchen and lastly Facebook Ad can be used to display the backyard. This way, you can buy attract potential buyers through different ways. Apart from this, real estate agents can display their Facebook Page on their business cards and phone directory listings.
Now that you have come to know the different ways to effectively promote your real estate business through Facebook, you need to ascertain that you maintain consistency. You should also pay extra attention to ensure that posts and pictures that you add are of topnotch quality and helps in creating a professional image of your business. The information that you share on Facebook should always be positive and whenever your readers post a comment or share anything or Like something, make sure you respond to them appropriately.