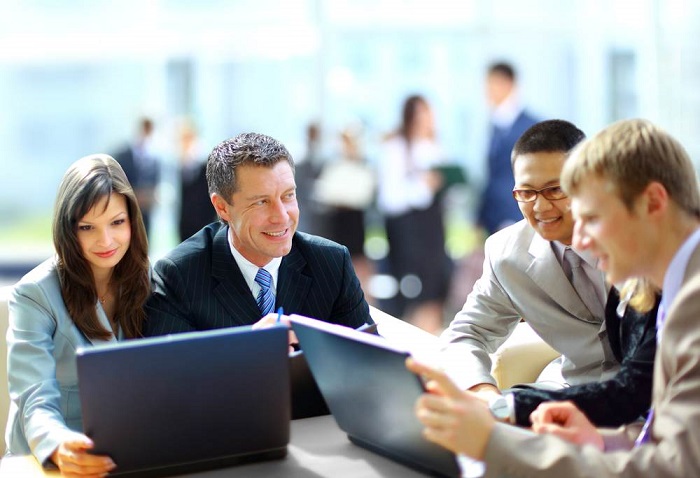 Employees are those who make company success. Recruiters worldwide are expending efforts to lookup and retain talented and highly professional stuff. They are fighting for key employers and appeal to innovative search resources, improve loyalty programs and modify interviewing processes. Headhunters, running job search scripts, have to stay up-to day with the latest industry trends. Every year recruiters from all over the world organize online and offline seminars, conferences and exhibitions to share the professional news, ideas, performance, and just for communication. We draw up a calendar of the most important recruitment industry events for 2014, both online and offline.
April 22-24, 2014.
San Diego, CA
ERE Recruiting Conference & Expo 2014 Spring
This conference is the premier event where in-house recruiting leaders gather to share news in corporate recruitment. Throughout this short session industry speaker will cover 3 main topics:
1. Managing recruitment function – everything about running headhunter department in 2014
2. Leading Edge Case Studies – companies will share their success stories and ideas on overcoming obstacles and designing talent acquisition programs
3. Hot issues and trends – covering hot topics, like big data, employee referrals, the active vs. passive debate, and talent communities
The conference invites in-house practitioners from world class organizations, such as Amazon, Cisco, Facebook, Fedex Office, Oakley, Yahoo and many others. More than 500 professionals attended ERE Recruiting Conferences last year, with 75% holding manager level or above positions within their organization. Full conference pass comes for $1,795; besides limited participation opportunities are also available.
June 26-27, 2014
Caribe Royale, Orlando
Job board summit 2014
This is the fourth Jobg8 summit. More than 500 executives from 30 European countries and America are going to attend this event. The target audience is recruiters running job board scripts to employ stuff. Summit will address to new business models and their impact on recruitment processes. Announced speakers are php job board solutions providers and recruitment professionals. Participants will get a chance to learn more about industry trends, furthermore join international professional network. If you register until March, 2014 the price will be just $350 per delegate.
October 21, 2014
The Grange City Hotel, London
The 10th Annual Onrec Conference & Exhibition
This 10th online recruitment conference is going to cover an impact of the economy on the UK recruitment industry and other current issues, such as employer branding, the role of social media in recruitment processes, etc. During this one-day conference top speakers will share their ideas on the online recruitment trends and latest developments in the sector. Exhibition hall will provide HR professionals, job boards, recruitment and advertising specialists a great opportunity to get acquainted with the latest industry products and services. The conference facilitators invited top executives from TimeWise, iCIMS, Levenes employement and others.
November 05 – 06, 2014
Manchester Central Convention Complex, Manchester
CIPD annual conference and exhibition 2014
This conference will cover all aspects of recruitment processes. Speakers from London Business School, Lancaster University. Unilever, Oracle, Hilton Worldwide, Barclays, Deloitte will share their ideas on HR transformation, e-learning technologies, industry innovations and news. Free exhibition, following seminar sessions, is the UK's leading HR event of the year. Over 4,000 HR professionals are going to attend this meeting to look for new industry software, employee benefits and rewards, talent management, coaching and more. Conference pricing is very flexible: participants are welcomed to choose the seminars they'd like to visit.
Even if you have no ability to join this wonderful event, you can apply for free brochure with articles – be sure it will be sent to you once it is available.
However if you are not able to visit conferences listed above, you can still apply to multiple online webinars. For example, jobboarddoctor.com network, which specializes in job board marketing and advice, regularly publishes invitations to online events. Everyone can join them and get the latest industry news, researches and trends. Webinars are good alternative to offline meetings, as they still allow recruitment professionals from all over the world get together to discuss recruitment problems. The next online seminar will take place just in a few days – March, 20 and it's dedicated to Top trends in Online Recruiting for 2014 – so you have time to register for free and join this professional network.