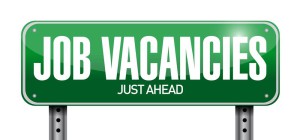 Recruiters are using the social media in four key ways, primarily to recruit appropriate talent, to research and stay abreast of latest developments, to retain existing employees and stay engaged with them and to promote themselves through structured employer branding campaigns.
An overwhelming 92 percent of companies across the world use social media for recruitment and most have separate LinkedIn, Facebook and Twitter accounts solely dedicated to sharing pertinent matter and engaging with prospective candidates, with the objective of driving traffic to their career page.
Every company understands that their biggest strength and asset are their employees and whether they are looking for new ones or trying to make certain that those they already have don't leave for more lucrative pastures, the social media is a great source to target and research potential employees and also to interact with existing employees to ensure their loyalty.
Social sites are also being used by organizations to spread their ad campaigns, posting job vacancies, for putting job search tools on Facebook and for advertising themselves to make them more attractive to job hunters.
The social sites are great places for employer branding and employers are using them to showcase their corporate culture and bring it to life for the prospective employees to see and feel for themselves what life will be like for them, if they do decide to join. Employers even post videos of conversations with workers and testimonials and referrals to further buttress and add force to their branding even more strongly.
Unknown to the candidate, his or her social networking pages, allows employers and recruiters to screen the applicants and enable them to decide whether they should be called for an interview or can be safely overlooked based on the evidence on the social sites. Whether this is ethically correct and what privacy issues are being contravened is a matter of dispute and debate, but recruiters and companies, whether they agree or not, do use the sites to screen prospective employees.
The realization has dawned that the social media is the most populated internet space and that is where the people they want reside and that if they do not want to be left behind in the race, then they have to stay engaged and showcase their strengths and pluses and project themselves as an employment brand worth working for.
Apart from boosting their image, it also allows company to play agony aunt to other companies by using such powerful tools as search.Twitter.com to search for specific problems and dispense advice and opinion that is relevant. Never push your brand and people will appreciate you for your help and further augment your image and goodwill. Using a public realm to solve problems will give you an image that you can be trusted and depended upon when the need arises.
Recruiting is not easy and the conventional method was arduous, time consuming and expensive and in spite of going through the whole rigmarole you still failed to find the right candidates for your vacancies. Social media has made the whole process simpler, more precise, and more refined and has added other pluses like advertising and employer branding as freebies.