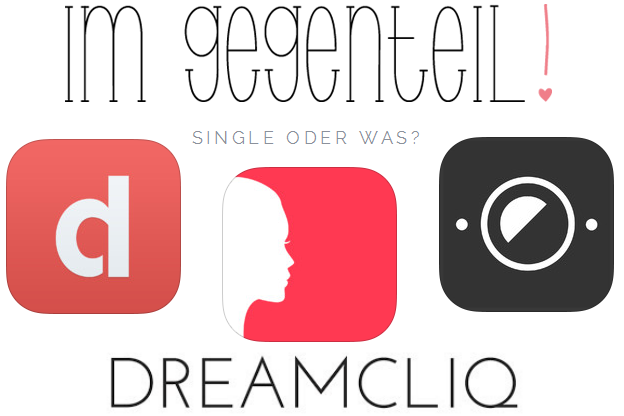 Information about what people enjoy the look of may tell more about a person than just an assortment of profile phrases like 'I'm into surfing' or 'I love reading' and so on. The environment where a person lives, the clothes s/he wears, the food s/he cooks or eats, the sceneries s/he enjoys watching – it speaks tons of what a person is like even without showing their face first.
This concept is used by a number of outstanding dating websites and applications.
Twine Canvas is an app where people can create 'canvases' from images that represent their unique set of hobbies, activities and interests. A canvas is basically a collage made of  Facebook photos or snapshots taken with your phone. Then you swipe through the resulting images in a Tinder-like fashion. When there is a mutual match, both of you can see each other's profile photos and start a chat conversation.
The German site Imgegenteil.de positions itself as an online magazine with articles about single people. It is far from being a standard dating website because it shows people at their homes. And it is the super-personal approach that makes this website stand out as site members invite the website team over to tell the story of their lives and to let them take a lot of pictures. These stories and the team's impressions about each person finally evolve into the articles.
Glimpse is a dating app whose tagline is 'Does your Instagram say more about you than your dating profile? ' It pretty much tells the whole story. Instead of filling out profile fields, people 'let their Instagram do the talking' by selecting their favourite nine photos. They then can browse through similar collections of pictures that show how other people spend their time and view the world, and 'smile' at each other.
"People are really bad about talking about themselves. That's why a lot of dating profiles are really boring"
Dattch is a dating app for lesbian and bisexual women. It builds upon the behaviour patterns specific to women who are not so keen on knowing the exact whereabouts of a person, and who need to get a better impression of what a person is like before meeting in real life. This is where the many photos in each profile come in handy.
"When you look at an Instagram feed or you look at a Pinterest board, you can so easily consume who that person is. But also women take a lot of care and time in creating them rather than having to think of the words and not doing that 'overselling' thing, whereas if you're actually uploading images of who you are… It's a much more natural process"
Another dating site, Dreamcliq.com, speaks of itself as 'the only dating site where your profile is built from images'. When you sign up, the platform offers you images that you can pull to your profile. It can be art or travel spots or social media photos and so on. Potential partners determine their matches based off the image-heavy profiles.
"It's a totally different dating experience when you have a profile that is based off the images you love, not just images of yourself… It's easier to get to know someone by looking at someone's Pinterest board and Facebook page than by reading some words and being judged off your headshot."
I'd like to finish this overview by reminding you that the dating software by PG Dating Pro offers some useful image-related tools including photo gallery, photo filters and editors
Check out our online demo here.