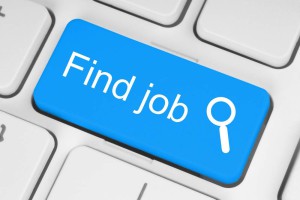 Millions of people are using social media resources for personal communications, ideas sharing and fun. But they even can't imagine how dramatically these websites can affect on their job search. Yes, these networks do not provide wide range of traditional job searching features, as professional open source job board software do. Believe it or not, social media today can drive your career up or put you down.
Almost all hiring managers process background checks and go through potential job applicants' social media profiles before making a job offer. It's a great place to estimate applicants from both personal and professional sides. If you want to make a good impression on your future employer, remember and follow these "Dont's":
- don't publish fake and unsatisfactory photos as your profile image. Avoid discreditable photos in alcohol intoxication;
- don't make grammar and spelling mistakes in your posts, messages, reviews;
- don't forget to update your job seeking status;
- don't neglect updating your social media profiles with news and posts at least every 2 days;
-don't gossip about your current and ex-employers;
- don't post discriminating articles;
- don't lie about your qualifications.
The key to success is one for all media resources: let all your friends know you're looking for a job. Friends love to help their friends. Even if your network doesn't have any open vacancies, they'll keep in mind your situation. So, you will be offered a new job even before it is published on official job boards.
LinkedIn is the most suitable resource for job search. As it utilizes professional job board script, it provides wide search features: by company, keywords, position, etc. Pay special attention to your network; join industry and professional communities to become remarkable applicant for recruiters. Don't discard Facebook – this network was made not just for fun, it's a good place for business communications too. If employer receives a referral from Facebook friend with your job application, he will more likely make you a job offer. In this social network recruiter will be able to contact you personally and make an immediate decision.
Unlike other social media sites, Twitter allows easily connect unknown people worldwide, including recruiters. But avoid being a job seeking bot: you are not a product, you are creative professional. This means that your social media profile should confirm your skills, enthusiasm, communicability and knowledge you describe in your resume.