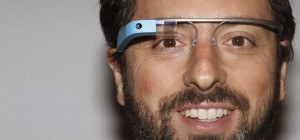 Google Glass which will soon enter its production phase is expected to completely revolutionize the real estate business. Developers are now building apps that will specially cater to the needs of real estate agents. Once Google Glass becomes available to the general public and real estate agents, this is how the real estate business can benefit from it:
• Agents can snap and share high resolution photos with prospective clients through the Google Glass app. When a home buyer walks down the lane wearing Google Glass, he can view the available properties in real-time. Also, when new real estate deals are available, users can get instant social media notifications of the new real estate listings.
• Quickly conduct virtual tours without physically being present at the location. Agents and prospective clients can easily interact through Google Hangout by performing video chats. Those who are out of town can view the property that he is interested in buying without traveling to the location and finalize a deal easily.
• When a home buyer views a property, he can instantly look for available services like schools and hospitals in the vicinity. This can easily help him understand whether the property he wishes to buy is a good decision or not.
Trulia Google Glass App
Recently, Trulia had introduced an app for Google Glass users. Designed by Jeff McConathy who is the vice president for engineering for consumer services with Trulia, the new app sends recent notifications on new apartments available for purchase and rent. If the user desires to only receive updates on rented apartments, the app can be set to only receive alerts on rental houses.
Through the Trulia app, users can see photos of an apartment, read its descriptions, and view the directions to reach the apartment by walking or driving. If the user finds an interesting apartment, he can save the listing to 'My Trulia' account and get in touch with a real estate through call or email.
A cool thing about the Trulia app is that since it can detect the current location of the user. The app provides the most relevant property options by showing listings on the basis of user's present location. The Trulia app gives users the comfort to browse on available apartments on rent and sale through their mobile phone wherever they are.
Zillow to Launch Google Glass App Soon
Zillow's co-founder, Rich Barton has revealed that they are also gearing up to launch Zillow Google Glass app. Like the Trulia app, even the Zillow app will send latest property alerts to the users. Users will be notified when a property is sold or when a property that matches their preferences becomes available.
Users can compare the present estimated prices and view photos. One of the ways through which Zillow makes money is by connecting home buyers with real estate agents. The Zillow app is expected to make it happen smoothly.
Google Glass app store has not been built yet. However, numerous developers are developing apps for Google Glass. The apps that are specially designed to be used on Google Glass are referred to as Glassware. Already, real estate companies are now putting full efforts to reach out to larger audience and provide better services by building real estate applications for mobile devices like smartphones and tablets. Now, with Google Glass gaining good popularity, very soon we will see a plethora of apps not only from well-known real estate companies but also from local and lesser known ones.