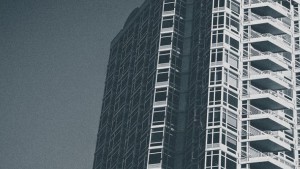 Do you think it's impossible to find government job online? It may sound surprising, but it's as easy, as seeking job for private company. Federal government has thousands of open vacancies, and all citizens with corresponding knowledge, skills and working experience are allowed to apply. Special exams or paid preliminary courses are not required at all.
Nevertheless, several government sectors are not allowed to publish open vacancies online. They are legislative and judicial branches of government and several agencies in the executive branch, such as Postal Service, the Federal Bureau of Investigation and the intelligent services. In general, recruitment procedure in all government branches is subjected by the law; it's normal to process security clearance and background investigation for successful applicants.
Other government branches have to publish their vacancies online – so here we'll list some useful tips to optimize job search.
1) Online resource usajobs.gov is a central database of all governmental vacancies. Here it's possible to find local government vacancies, by industry and using keywords. This resource contains most recent information as is supported by US government.
2) Check out your local regional job boards and recruitment agencies websites. These web sites , built on advanced php job board scripts, provide wider search and job match features. Using multiple job search instruments, resume construction options you'll get better view on all suitable vacancies. These job site scripts also support resume status tracking, which will optimize your job search process.
3) Browse the official websites of government branches you are interested in. Information about career opportunities is published here first. Some of the websites have automatic hiring system, where you can send your resume and check its status later.
4) Work out your network: who of your friends, classmates, colleagues and friends you contact via LinkedIn or Facebook is engaged in government sector? Ask them for personal recommendation – this may highlight your resume from thousands of others. They can also provide you with useful advice on resume completion and tips to pass an interview.
5) Rewrite your resume. We all know this specific "government" language. Resume for government job must be different from the one sent for private company. Look through some governmental websites and see how texts differ from ordinary ones here. Your resume should be written in this specific language, including some keywords and phrases from the vacancy body.
Arm yourself with patience: it normally takes them about 4 months to review all resumes and make a job offer. Specific applicant ranking process, which is not subject to private companies, is restricted by law for government entities. Sometimes government agencies have automated hiring system, where all job applicants can log in and check their current application status. 3 weeks after the vacancy closing date all applications are usually ranked, so you call the hiring specialist and check your application progress.
Yes, hiring process in government entities is a little longer and complicated, than in private business. Besides, it's quite easy to find suitable position online and apply online, too. Government employees who've successfully passed all pitfalls are presented with multiple benefits: steady job, enlarged number of holidays, holidays, health insurance, social protection alongside with decent salary.