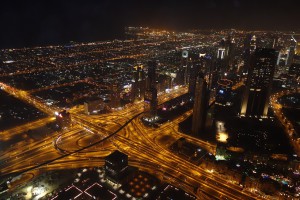 Today Dubai is not just a travel industry center, but also one of the fast-growing hi-tech cities. Therefore, all specialties are demanded here, probably except snow cleaners. Nowadays 75% of 4–million UAE citizens are foreigners. Locals are engaged in government, all other economic sectors employ foreign specialists.
Qualified professionals from Europe get 5-6 higher salary they earn at home, and it is not charged any taxes. Plus, employers make compensations for accommodation expenses; provide transport facilities, health insurance and visa support.
Moreover, construction workers are favorably treated here too. Workers from Philippines, Pakistan, Iran, Libya get rather small salary, but after working a few years in Emirates they get back home rich people. Dubai is an innovative construction area, thousands of migrants are building miles of highways, tens of skyscrapers, shopping malls and made islands every day.
Immigrants from Russia and CIS are employed in sales, travel industry and services sector. As number of Russian tourists is growing, every Arab company prefers to have even one Russian-speaking staff.
Everyone, who suits minimal criteria, is welcomed to work in Dubai:
- Professional experience, specific knowledge
- Fitness
- Up to 35 years old
- International ID or passport
- English (at least intermediate level)
How do foreigners find their jobs in Dubai? Highly-qualified professionals and scientists are wanted and therefore they are invited to Dubai personally. Arabians highly estimate their knowledge and try to keep better working and life conditions for professionals. As usual, Europeans are preferred for top management positions, scientific works, chemical sector, engineering, IT, aircraft industry. Others go to Dubai with tourist visa, print their CV and leave them at the companies where they'd want to work. As usual, they receive back call with interview invitation from 30% of the places they've left their CV. At that moment tourist visa is about to be over, and they have to accept any received job offer. As a rule, the job happens to be not the best one, but it's too late: generally labor contracts between a worker and a company are signed for one year period.
It's a very strange fact that just a very small amount of employees find their job in Dubai from online resources. One of the probable causes may be lack of Dubai job boards for foreigners with structured vacancies database, job requirements and employer benefits. Seemingly it's quite easy to organize online job seeking website. Let's look at the travel industry vacancies for instance. Any travel agency website provides Dubai hotels names and websites, where open vacancies can be founded. Anyone can contact HR for job details, such as candidate requirements, working conditions and employee treatment. Available career opportunities can be published on your own recruitment agency website. As a website basis you can install ready job board script – Job Site Pro by Pilot Group. It may take some time and effort to get big jobs and CVs database, but it will take few days to start a professional and informative website.
Dubai is open 24 hours a day, 5 days a week, excluding Fridays and Saturdays. However it's not good time to start work negotiations and any business projects during Ramadan holidays and mid-summer months (June, July, August) when business is slow in general.