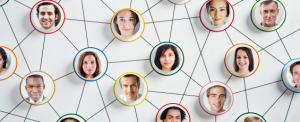 As a real estate agent, your job is just as much about marketing as it is about actually showing homes. If people don't know a home is for sale, then there is a very small chance it will sell. So what can you do? Of course, you can do all of the traditional marketing techniques like direct mail, open houses and pounding the pavement, but wouldn't it be easier (and more cost-efficient) to be able to sell a home from the comfort of your office?
With the ever-increasing clout of social media, this is no longer just a dream. If you play your cards right, it can surely become your reality. In fact, I know because this is a BIG part of my business. My blog is the hub of my business, but it is the social media tools such as Google Plus, Facebook and a few others — along with search engine optimization — that allow me to be in front of more people on a daily basis.
The two giants
When it comes to social media, there are two platforms that are no longer optional: Facebook and Google Plus. Yes, Twitter is cool and Pinterest is fun, but they can't do for your real estate business what Facebook and Google Plus can — at least not yet.
Why? Because they just don't have the activity, interaction and importance that these two social media must-haves do. Pinterest however, is growing very rapidly and bares watching. The fact that real estate is so visual opens up plenty of opportunities for a Realtor to capture business on Pinterest. In fact, Google Plus and Pinterest work well for real estate in combination with each another. Take a look at the article and see how a Realtor can use these social platforms in unison.
You probably know that Facebook has the most users among all of the social media sites, but you may be surprised to learn that Google Plus comes in second place. Each day, according to popular news source Social Media Today, 665 million people are active on Facebook and 350 million are logging in to Google Plus. Sure, there is some overlap, but if you do the math, that's more than 1 billion people you could be interacting with and building relationships with — and 1 billion people who will probably need to buy a house sooner or later.
What's even more exciting is that the key demographics for the two sites are completely different, which means there is probably less overlap than you think. Even if you do have some people following you on both sites, that just gives you more chances to build trust and develop lasting relationships.
Facebook's largest audience (30 percent of its users) is the 25- to 34-year-old range, and they are mostly female. On the contrary, more than half of Google Plus users are 45-54 years old, and they are predominantly male. (Helpful side note: You should probably make a note of these demographics so you can target your posts accordingly.)
Which one is better?
If you are worried about which one can make the biggest difference on your home sales, then Google Plus takes the cake. However, Facebook still has its merits and it's worth your effort to maintain it. Let's look a little deeper into why Google Plus for real estate agents is so important for growing your business and your brand.
You get more visibility, faster. When you post something to your blog, it can take weeks or months for it to show up on Google's search rankings. But when you post something to your Google Plus page, it shows up almost instantly. This is because Google indexes anything that is posted into Google Plus very quickly.
You rank higher. Not only will your actual posts show up in the search rankings sooner, the links in them will get a nice little boost on their search position. Plus, the more people who click on your link, share your link or possibly "+1″ your link, the more Google thinks it is credible and worthy of the elusive top ranking on the search results. In fact, over time when people link to your content because they believe it is exceptional, your Google Plus profile authority can grow increasing the chances you will show up in search. As Mark Traphagen points out in his brilliant article, there are not many who truly understand that Google Plus is far more than a social platform because of its unique ability to effect search results.
You can get your picture next to your post. Without a Google Plus profile, you can't take advantage of the Google Authorship program. This program links your blog posts directly to your Google Plus profile, which puts your Google Plus picture next to these posts in the search results (so you better make sure you use a good headshot!). Why do you care about a picture? Well, it makes you a real person, not just some random name on the computer screen, which directly equates to a higher click-through rate. But above that, it makes everything you post on your website rank higher. Google is a give-and-take kind of company. If you support it by using Google Plus, it returns the favor by giving your posts a little boost.
You will show up higher in the search results for people who you are connected with. If you thought it couldn't get any better, you were wrong. Not only does Google pay attention to the fact that you have a Google Plus profile and that you use it, it also pays attention to the people you are connected with. When these individuals search certain keywords, if they are logged into their Google account (which can just be Gmail), Google will realize that they already trust you (since you are in one of their Circles), so Google will boost you up in the rankings when you would have otherwise been obsolete.
Cook up a Google Plus post daily. In order to keep your profile fresh and your connections growing, you should try to post something at least once a day. There are many Google Plus users who opt for far more than that, but having at least one article posted will keep you fresh in the minds of those who have circled you. Most of the content on your profile should surround your topical authority, but also feel free to be human as well. There is nothing wrong with sharing other things that interest you. In addition, remember that if you really want to be successful, share other members' content as well. This is how you build lasting relationships with others. Keep the social in social media and your efforts will be a far more successful endeavor.