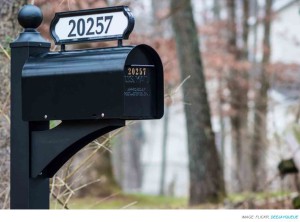 To some, Craigslist is a utopian online wonderland, where people freely communicate and share things they want or need. To others, it's a creepy site frequented by scammers and murderers. Either way, it's there and you just might have to use it.
Hunting for an apartment is never an easy task, and those looking to make a fast deal will often turn to Craigslist. Millions of people post apartment listings daily, so it's a plentiful source for those who need roommates or new tenants immediately.
Like all sites, Craigslist must be treated with caution. Here are nine ways you can smartly navigate apartment listings on the site.
1. No Money, No Problems
It's a simple rule, but it bears repeating: Never give money to a stranger online. Scammers run rampant on Craigslist, posting all kinds of different ads asking people to wire money in order to "secure" an apartment. Even if it sounds legitimate and friendly, and the apartment seems perfect, it is too good to be true.
Plus, Craigslist doesn't get involved with user transactions, so you'll kiss that money goodbye forever.
2. Set Limits
Craigslist has set up some pretty nifty tools for its apartment listings section. To parse out places you don't want, set your price range or select places that are cat- or dog-friendly.
The search bar is another helpful tool, where you can look up important keywords, or neighborhoods you're interested in.
3. Know Your Price
If you're on Craigslist, you're likely looking for something quick and easy, a deal you won't find anywhere else. But create a solid budget, and factor in costs like utilities and security deposit.
Keep an eye out for ads that mention brokers. Some people prefer using them, and brokers occasionally post ads on the site themselves. Keep in mind, for you, this means irritating new fees and costs.
While it may lend the process authenticity, you don't know if the "broker" is really who he says he is, or if he's trying to scheme you out of cash. Run a search on his name to find out if he's legitimate.