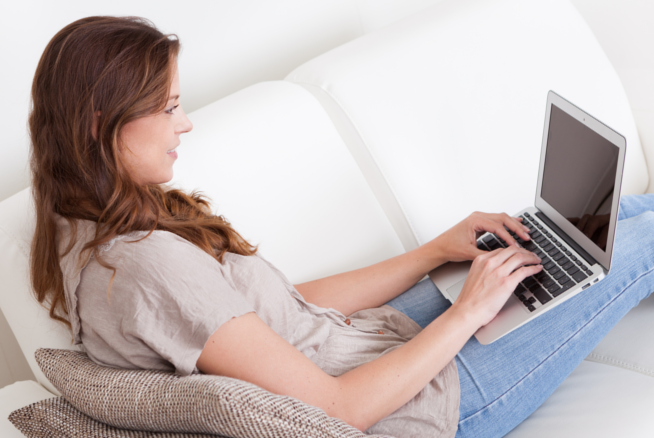 As people grow more concerned with the security issues online, many social networks and dating services develop their own rules of conduct to make sure their site members are in fact who they say they are.
The list of things that many people prefer to lie about in their profiles includes age, height, weight and income. Whereas you may never find out about the actual income, it is possible to estimate the age and appearance by photos, provided that photos were taken not so long ago. This is how one of the websites rules out the out-of-date and potentially misleading photos:
Inter-Chat poses as a user-friendly community with "1,5 millions of people around the world, a live chat, webcams, forums… and lots of friendly meetings". It does not only check your email address by sending confirmation links, which is regular practice. It goes one step further and requires that you verify your identity by sending a picture from your webcam where you hold a sheet of paper with something as unique as your nickname written on it (way to infer your personal qualities through handwriting, eh).
You cannot complete your registration until then, nor can you get to any site section nor take part in search. So basically you cannot use the site before verification is accepted. It's good to know that the people you are communicating with actually look what they claim to look, so there is no disappointment.
However, some Asian websites go even further and try to make sure that their members have serious intentions about their relationship. They can restrict their users to 1 (one) partner by collecting personal IDs details or proof of employment (and this is how they can check salaries and education level by the way) thus successfully preventing any duplicate signups. Then there are exclusivity rules where you can only give a gift to one person and so on. Read more on that here.
Indeed, one can hardly overestimate the importance of online verification where sensitive matters such as relationships are concerned. And this is one of the ways you can verify your site members' identity: check this article in our blog.
We'll be glad to hear your thoughts in this blog or in our forum.