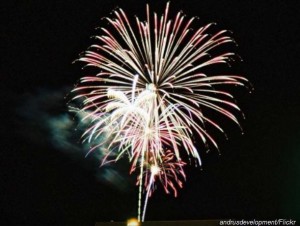 Social media has transformed the way people socialize, network and stay in touch. We've seen large social networks like MySpace and Friendster come and go, and other ones like Facebook, Twitter, Foursquare, and LinkedIn completely transform and redefine our online trends.
One thing is abundantly clear: social media is now necessary for global commerce, and 2014 will be the catalyst for vital social media marketing positions.
Social media is more than liking or retweeting a post; it's a new, cutting-edge marketing medium with unlimited potential. According to Constant Contact's Small Businesses: Then and Now Survey conducted in May 2013, social media marketing has exploded, with 87% of small businesses using social media as a marketing tool today.
Since social media marketing requires a combination of analytical skills, good communication and performing extensive research, you can bet business, communications, and English-related degrees are good candidates for 2014 social media job openings.
Explore the new frontier of marketing with these six up-and-coming social media positions:
1. Search engine optimization (SEO) specialist
Companies want to be visible to potential and current customers. To do so, SEO specialists are essential. SEO specialists wear many different hats, each of which are designed to boost website rankings within relevant search results.
This job involves analyzing websites, testing different marketing techniques, and creating new quality content. SEO specialists also use social media websites to market new content. In an age where digital technology outperforms print sources, social media is a quick way to spread more than status updates and commercial information.
SEO specialist positions often require a bachelor's degree and at least one to three years of Web experience. Knowledge in HTML, CSS and blogging is a plus.
Approximate annual salary: $69,000
2. Social media strategist
Social media strategists work on creating a public profile for companies, allowing them to interact freely with customers on social media sites. Though posts are about company services and products, these business social media accounts help develop an interactive business-customer relationship.
It's marketing by humanizing a company through online social interactions. The more social media followers a company has, the more their products and services are recognized.
Social media strategist positions often require a bachelor's degree and two years of previous work experience in social media marketing.
Approximate annual salary: $61,000
3. Online community manager
An online community manager is a liaison between a company and an online community (e.g., social networks, message boards and email groups). As more people come together online to share similar interests and ideals, online marketers have the perfect opportunity to target these groups and pitch their own products and services.
The online community manager's goal is to use online communities to increase brand loyalty and Web traffic and to maximize their company's social media marketing strategy.
It involves analytical, creative, and business-oriented skills to promote a company, products and services. An online community manager never has the same job any single day; it involves adapting to new online technologies and social media tools.
This position often requires a bachelor's degree, two years within a business setting and experience with Photoshop, video editing and website development.
Approximate annual salary: $59,000
4. Social media marketing manager
Social media marketing managers oversee the design and execution of social media marketing strategies. Their goal is to drive audience growth and bring their company and brands to the forefront.
A number of social media tools are used to analyze the best marketing tactics for each social site. Since each social networking platform works differently, content has to be adapted to maximize its effects. The social media marketing manager oversees the communications strategy for these platforms and delegates their goals and expectations to the rest of the online marketing team.
Social media marketing manager positions often require a bachelor's degree (an MBA is sometimes preferred), a minimum of five years of digital marketing experience, excellent verbal/written communication skills and a solid understanding of social media platforms.
Approximate annual salary: $57,000
5. Social media marketing coordinator
Social media marketing coordinators write unique content and take photos and videos for the social media accounts they administer. The position involves frequent social media post updates (hours on Facebook, Twitter, LinkedIn, Google+, Pinterest, etc.) and use of social media analysis tools.
A college degree isn't required, but strong written/verbal skills, proficient blogging and knowledge of social media platforms and video editing are all necessities of the position.
Approximate annual salary: $47,000
6. Blogger or social media copywriter
The word "blogger" has become overly generalized as a simple hobby for some people. But for businesses and marketing firms worldwide, bloggers and social media copywriters are essential in creating an online presence. It's a strategy of numbers, and the role of the blogger is crucial for receiving online attention.
There's a dual function behind this position: 1) create engaging and factual online content via blog posts, social media networks, message boards etc.; and 2) attract readers and followers.
Posts often include keywords that, when clicked on, redirect readers to a specific company website or related page. Where a spammer presents irrelevant, flashy content to readers, bloggers and social media copywriters deliver valuable online information to their readers.
Bloggers and social media copywriters require exceptional written skills to deliver concise information. A college degree isn't required, but is often preferred.
Approximate annual salary: $43,000
In 2014, prepare for a new chapter in online marketing. Social media marketing will help personalize the business experience and reach an unlimited pool of potential consumers. Since online social demands will only continue to grow and evolve, these positions will redefine marketing's online future — and it begins here.