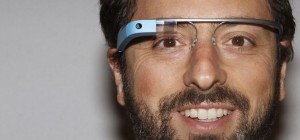 Over the years, there has been a rapid transformation across various industrial sectors in tandem with evolving trends. One such industry that has also changed with onset of new technologies is the real estate industry. Though the way the real estate industry works has not fundamentally changed over the decades, the way information is shared and delivered has undergone transformation. Here we have compiled a list of new technologies in real estate that you need to be aware of:
Cloud Computing
Just as cloud computing has impacted other businesses; even real estate has been a beneficiary. Cloud computing allows real estate professionals to store all their data on the online storage space and retrieve it from anywhere and anytime. As long as there is internet connectivity, real estate professionals can access data through all sorts of devices like tablets, smartphones, laptops and desktops. Google offers a good range of tools such as Google Docs, Google Calendar, and Google Drive that allows real estate professionals to make the most of it.
Social Media
For generating leads, brand advertising and sales, real estate professionals have been using various social platforms like Twitter, Facebook, YouTube and many more. Social media can be best used to attract property sellers to list their properties and also for attracting buyers who wish to buy properties. By advertising on social media sites, real estate companies can attract huge number of fans and followers which can be converted into buyers and sellers. Also, it also serves as a good platform to drive huge number of referral traffic to the website of a real estate company.
Mobile Technology
More and more people are now using tablets and smartphones to search on the internet for renting, buying and selling properties. Hence, many leading real estate companies have developed mobile sites that are optimized for viewing on mobile devices. When you visit the Apple App Store or the Google Play Store for apps related to real estate world, you will huge number of apps from leading real estate companies like Trulia, Zillow. The apps are able to recognize the location of the user and offer the best property options available in the vicinity. Real estate agents are able to manage transactions and find potential buyers and sellers through apps like Property Capsule, Reesio, Cartavi and many more. Property managers can make use of apps like Inspect2Go and Happy Inspector.
Tablets
Tablets like iPad from Apple and Galaxy Tab from Samsung are being used by real estate professionals to streamline their daily tasks. With a tablet in hand, an estate agent can fetch all the information that he needs at his fingertips. Accessing maps and property listings can be easily accessed anywhere. Also, agents can use their tablets show videos and photos of properties to the potential customers. Agents can accept an offer right on the tablet and do the paperwork online.
Wearable Gadget
Google Glass is a wearable technology from the search giant that is expected to revolutionize the real estate business. By wearing Google Glass, the person can walk down the street and browse through available property deals in real time. Many leading real estate companies are building exclusive apps for Google Glass that will help users to view listings. Google Glass user can view virtual tours of properties. A lot of time is consumed in inspecting and evaluating properties. Google Glass can greatly help in saving time if estate agents use them while they talk with each other.