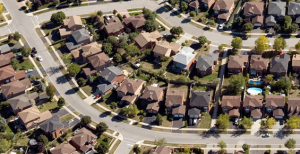 The number of people who need to own homes is increasing with every passing minute. For real estate business, this is good news because its focus is primarily aimed at meeting this need. For sure, once people discover the goodness, versatility and profitability of a business idea, everyone always wants a piece of cookie from the cookie jar. Competition results and to ensure you stay on top in the event that you have ventured into real estate business, you will need tiptop ideas to get you rolling on.
Currently, the new product on the shelf for real estate is the real estate cms. There are several of them with unique capabilities to meet your demands. Versatility of the scripts makes it easy for use because you can do other things while the scripts take care of other vital issues for you. Here are three of the common scripts that you might want to incorporate as you think of making your business ace.
The iReality
Business is all about vision. When you bring out your vision concisely, it is likely to grab the attention of many and that is what many businesses aim. Many clients mean good profits rolling in with time. This script enables you to share your vision on the web professionally in the most impressive of ways. Many real estate agents look out for a platform that they can use to come up with a dynamic site. These sites serve the purpose of displaying properties. With iReality, you can achieve whilst looking into other matters as it allows prospects to peruse through a wide range of properties all day. To establish unique classifieds sites with less hassle, this is the first-rate platform to use.
Flynax software
Communication is very essential in a kicking business and nothing takes things a notch higher like directory. Flynax offers the opportunity to launch a directory or real estate agency. Calendars and booking options are the order of the day in real estate business. For sale and rent properties, Flynax easily tones with them as they factor in booking options and calendars in an incredible way. Moreover, for geographical location, things become much easier because this software tags along with a default map, which may be ideal for searching various properties all over the place. The interesting bit is that the integration of your country's map comes at no fee at all.
PG Real Estate Solution
Competition requires professional services. Sometimes it may require innovative ideas and practical solutions to make things work. PG Real Estate software gives you precisely what you need to build a professional real estate site. Real estate companies, brokers and agents all have a share of the lion's meat when it comes to this software. The software has a database-driven template, which attunes to the flexibility and power of custom designed web sites. With such features, there is no doubt becoming one of the sourceful places for online homebuyers.
These are among the scripts that make work easier in real estate business especially at times when everything is online. A web designer and real estate web builder will both benefit from the use of such scripts. This is yet another way of surviving in a competitive world. So try out them and wait for the results.