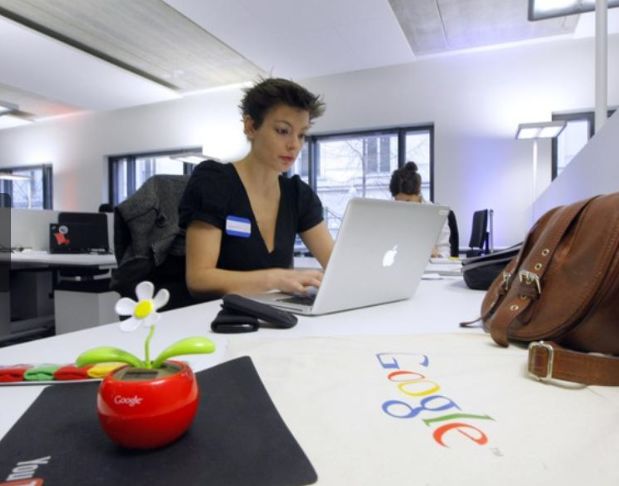 Facebook's roller coaster year is ending on a high note. The social media giant, famous for its laid-back culture and fabulous perks—among other things—was just named the best company to work for in 2013.
Online jobs and career community Glassdoor has just unveiled its fifth annual Employees' Choice Awards, which is a list of the 50 best places to work in the coming year.
Unlike most workplace-related awards, which require companies to self nominate, the Employees' Choice Awards rely solely on the input of employees who anonymously provide feedback through a survey. The survey goes only to employees in the U.S., but many of the companies have workers around the world.
The ranking of the top companies was determined by taking cumulative average ratings from the half-million employees who responded to the 18-question survey between Nov. 24, 2011 and Nov. 13, 2012. The survey asks employees to rate their satisfaction with their company overall and key workplace factors, such as career opportunities, compensation and benefits, work-life balance, senior management, culture, and values.
"Choosing where to go work is one of the most stressful decisions a person can make, and it's natural for people to want more information so they can make better career decisions," says Glassdoor spokesperson Samantha Zupan. "Being recognized by employees as a 'Best Place to Work' is no small achievement. The companies on [our] list are being honored as it's a reflection of their commitment to employees to create a positive and enjoyable workplace."
Facebook was ranked as the top employer for a second time, with an overall company rating of 4.7 out of a possible 5. The social networking site received the highest rating in the 2011 Employees' Choice Awards and was among the top three in 2012–and it's no surprise why employees are so satisfied.
The company offers great perks and benefits that help employees balance their work with their personal lives, including paid vacation days, free food and transportation, $4,000 in cash for new parents, dry cleaning, day care reimbursement, and photo processing. But employees also commented favorably about the opportunity to impact a billion people, the company's continued commitment to its hacker culture, and trust in their chief executive Mark Zuckerberg.
Lori Goler, Facebook's vice president of people and recruiting, told Glassdoor: "We strive to make Facebook a place where everyone is able to have an impact doing what they love. Receiving this award is a testament to the culture of builders we've worked hard to create."