We would like to give you the opportunity the celebrate the coming holidays with your website members by creating a special winter atmosphere on your site.
Animated snowflakes and santa, images of snowman, snowdrift and snowflakes, christmas color themes will refresh your site look: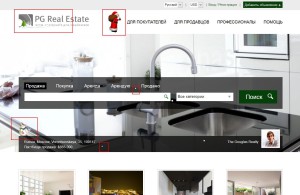 The instructions are simple as 1-2-3:
1. Follow this link to download the archive with christmas theme – http://pgrealestatesolution.com/files/christmas-theme.zip
2. Extract the files of "Christmas_theme" folder, there is a "christmas" folder inside, copy and upload "christmas" folder to site_root/application/views/ directory.
3. Access administration panel and go to Interface > Color themes > Enabled themes tab and install the new theme: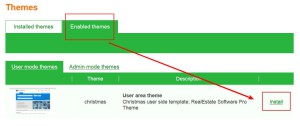 4. After the new theme is installed, enable it. Christmas theme contains the animation, images and 2 color schemes (dark green and dark red). You can use 'gear' icon to change default color scheme or create a new one.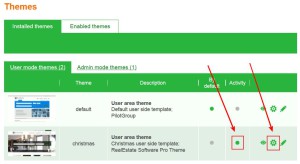 Here is what you can get if you have different dynamic blocks on your site front page: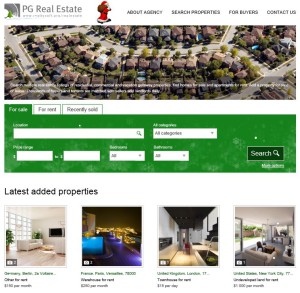 That's it.
Updating site look has never been that simple, right?