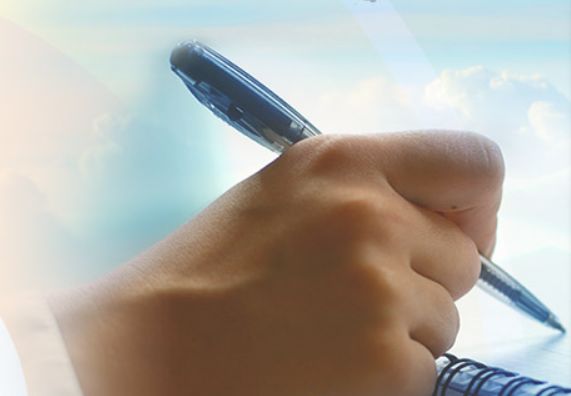 Holiday time can be money in the bank for vacation rental property owners, as long as you put a plan in motion early enough to capture holiday reservations. The most common way for vacationers to find rental properties is online, as they can compare dozens of spots at once. Upgrading your online presence gets your name in front of more prospective renters and can greatly increase the number of weeks your properties are filled during the holiday season.
Build a Blog
Blogs can reach even readers who aren't directly searching for vacation rentals, giving you a larger possible client base. A blog doesn't have to be an intensive proposition that takes up hours in the day. One post a week talking about some aspect of your property or the surrounding area will give readers a comfortable feeling about vacationing there. If you have no writing skills, hire a freelancer to ghostwrite the blog, giving the subject matter each week.
Create a Guide
Your vacation rental property contains a lot of systems that may require explanations, from the WiFi passwords to the DVR instructions. If you've installed a wireless security system or added surround sound to the television, you need a way to let renters know how to use them. Create a comprehensive guide to all the systems on your property and put them online as a downloadable document. Once someone makes a reservation for your property, you can give them the online address to this guide and they can print it out to have handy when they arrive. You'll have fewer calls about how to work a system, and your customers will appreciate the caring touch, generating great word of mouth advertising.
Use Social Media
The more times someone sees your name or logo, the more familiar and comfortable they will be with your company. One of the least expensive ways to get widespread marketing effects is by using social media. Create a board on Pinterest all about your vacation area, and include pictures of your property that lead back to your blog. Make a Facebook page about your vacation properties and join travel groups to get the word out. Make a Twitter account and friend people tweeting about vacations or your part of the country. The more sites you post on, the more potential customers will see your property and might consider you for their next vacation.
Discounts for Reviews
Offer discounts to past customers in return for honest reviews on vacation review sites such as TripAdvisor and Virtual Tourist. Never pay for reviews and never ask that the reviews only be good ones. Emphasize that they'll get the discount no matter what they write. Most of the people who accept this offer will be satisfied customers, as these are the people who want to come back because they had an enjoyable vacation on your property. If you end up giving a discount to someone who was unhappy, you may end up with one bad review out of many good ones, but you'll also have the opportunity to make things right with them. In the meantime, your name is getting out there to anyone searching for a rental property in their area.