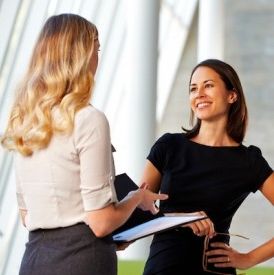 If recent reports are any indication, there are unsustainable trends — from rising age to low tech savvy — that have been defining the real estate agent base over the past several years.
As the market has picked up, the industry has seen a renewed interest from college graduates as well as those transitioning from other careers. In fact, in the last six months alone, Keller Williams market centers have experienced an average increase of candidate leads by 68 percent per market center.
Collecting lead data for more than 370 Keller Williams market centers throughout the U.S. gives us an intriguing perspective of what the agent of tomorrow looks like. Of the 111,075 leads we have collected so far in 2013, 93 percent are new agents entering the business for the first time.
Here's how we predict the real estate agent picture will begin to look starting next year.
Younger
Much has been made of the aging base of Realtors currently working in the industry. Today's average Realtor age is 57 — a number that has been steadily increasing for nearly a decade. This can be attributed to a few key factors, most notably a once-in-a-generation recession that left only enough transactions for the best (most experienced) agents.
With a rebounding housing market, this equation has shifted, and younger agents are re-entering the industry in massive numbers. Some 68 percent of our leads are 35 or younger, with 32 percent of them under the age of 25. Only 4 percent are 56 or older.
Tech savvy
This point is obvious — younger, newer agents are more likely to use technologies, such as social networks, blogs, podcasts and smartphones in their daily lives. What is not so obvious is the way this motivates younger agents to consider a career in real estate — 69 percent of the agent leads we have collected in 2013 reported an expectation that they could use their familiarity with technology as an immediate competitive advantage over more experienced agents in their real estate careers.
Among the agents surveyed, only 9 percent listed keeping up with technology as their primary concern, while 15 percent listed competing against experienced Realtors. So, what keeps new agents up at night? Sixty percent reported market fluctuations as their primary concern.