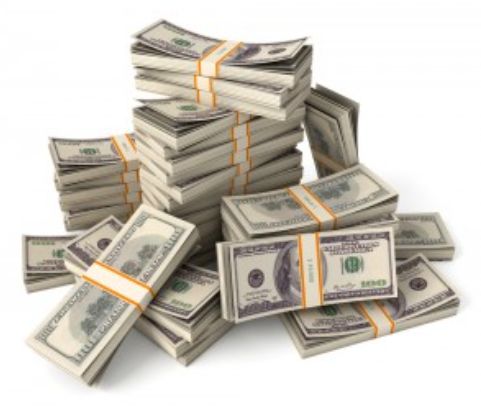 (Image via Shutterstock)
Everyone knows that a "picture is worth a thousand words." Depending upon the price point of your listings, the right pictures can translate into thousands of commission dollars as well. No one can deny America's love affair with looking at other people's houses. Hundreds of TV episodes are devoted to staging listings. Sites such as Houzz are garnering tremendous numbers of visitors, while Pinterest has shot off the charts. The question is how can you leverage this trend to earn more full commissions for your business?
5-step strategy for earning higher commissions
With the upturn in many markets, commission cutting is back again. An important part of your commission defense is showing your sellers how maximum exposure to the marketplace results in the maximum price for their listing. The pictures you take and where you use them can have a tremendous influence on your seller's exposure as well as the commissions you earn. Here's what to do:
1. A minimum of 20 pictures
Two studies from Point2.com both showed that consumers skipped over listings that had only one or two pictures. The optimum number according to their research is at least 20 pictures. If you're hard-pressed to take great interior photos, remember that members of Generation Y buy not only the property but the local lifestyle as well. Take pictures of fun events, great restaurants, sports, etc., that illustrate the local lifestyle.
2. Don't settle for less
If at all possible, spring for a professional photographer who is experienced at photographing houses to their best advantage. If you don't know someone, search other agent websites to see who has great photos and then contact the other agent about who they used. Shoot for the Architectural Digest look: wide angles, sharp colors and creative shots that stand out from the crowd.
When you go on your listing appointment, here's what to say: "Mr. and Mrs. Seller, today your online photos are often your first showing. Please compare the quality of the photos that I use to market your property with those offered by any other agents you may be interviewing. Furthermore, lifestyle photos are critical to younger buyers. Is having high-quality photos that also illustrate the local lifestyle a service you want?"
3. Single-property Facebook business page
Once you have great photos, use them to create a single-property website as well as a single-property Facebook business page. Use the property address as the URL making it easier for consumers to find you (e.g., 345ElmStreetYourCity.com).