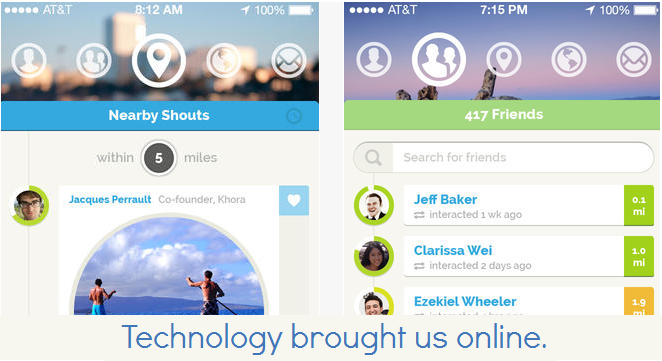 'At the Pool' is relaunching its social network as a new mobile app, pivoting away from its earlier focus on matching up users based on common interests to first and foremost connecting people with nearby friends. In addition, the company is also moving to become a mobile-only product, and ditching its web version, while also eliminating the requirement that users first authenticate with Facebook.
When the company debuted its product in mid-2012, CEO Alex Capecelatro described it at the time  as "sort of a mashup between Meetup and Match.com." The site had users join "pools" (groups) to help them meet new people who shared a common interest, or who wanted to join in a new activity of some sort, like biking or hiking or yoga, for example. The network was not just about dating, but also meant to help people make new friends or meet professional connects, too.
As it turns out, users still wanted to connect with their real friends.
"The website's function was to introduce you to new members who share your interests. While that proved valuable and interesting, we kept hearing feedback that people already had too many friends they never got to see," explains At the Pool's biz dev head David Zimmerman. "We experimented with 'introducing' members to people they were already connected to, and the results were staggering," he says.