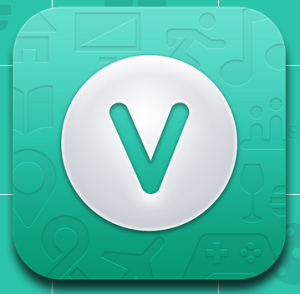 There are plenty of social networks that make it easy to share duck-faced selfies and vague updates about your bad day. But no one really cares about that. The only thing your friends want to know is what's cool.
David Parker, Jeremy Parker, and Jesse Itzler created a new iOS app, Vowch, to strip the normal social streams—namely Facebook and Twitter—of all the banalities and get straight to the point: What do you like?
How it works
Vowch launched earlier this month as a stand-alone social network with one main goal: Sharing your recommendations with the world. The concept was rooted in celebrity influence—the founders knew famous people who wanted to promote their endorsement deals to their fans.
"We were concerned because that wasn't authentic," David Parker said. "We stripped away the e-commerce aspect."
Now the company is focusing on letting anyone, even the little people, offer personal recommendations in an interactive way. After you download the app—and maybe follow a few influential people Vowch suggests to get you started—you can share something you like by creating a "vowch." Search for the name of what you like—a band, a movie, a store—pick the category it falls into, and add a photo from your phone or Google image search. That photo will show up in others' streams to represent your vowch.
You can take the recommendation a step further and attach a YouTube video, a link, a song, or a map. Your friends will see the additional media by swiping right on the image.
"There's nothing more powerful than a friend telling you, 'I love this restaurant,' or, 'I love this movie,'" Itzler said. "It's about taking real, honest, authentic recommendations about a product and telling your friends about it. When I'm on Twitter, I don't care when someone says, 'Shout-out to this person: It's his birthday.' I care about, 'I read this book and it changed my life.'"