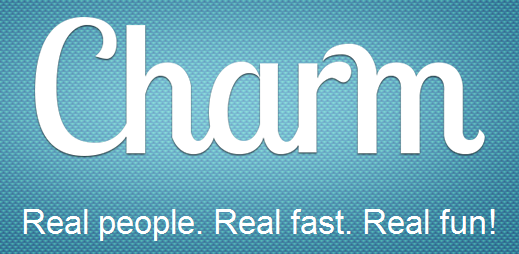 Aiming to solve the generation-old problem of people posting misleading profile pictures on online dating sites, American social network MeetMe has launched a video dating app called Charm.
Charm works on the same basis as other popular dating apps Tinder and Grindr, which present the user with local matches, allowing couples who express an interest in each other to chat with one another. The crucial element though is that potential lovebirds judge each other on video clips, rather than still images, which might not always reflect their true looks or personality.
"A major benefit of the video approach to dating is that it doesn't reduce people to just a profile photo," says Catherine Cook, co-founder and vice president of brand strategy of MeetMe. "Apps like Tinder make it very easy to dismiss or express interest based on a profile photo, but we don't believe you can make a first impression with just a photo — which may turn out to be five to ten years old. A video shows personality and a realistic sense of what a person actually looks like now."
The videos are recorded in the same way as Vines — by holding your finger down on the screen. They are then played on loop to possible matches, who can swipe yes or no, exactly as with Tinder.
Each video clip is between six to ten seconds in length, allowing users to show off a skill, deliver a smooth chat-up line or perhaps perform a short sketch. If you're unsure of how best to present yourself, Charm advises that "people who are happy and friendly get the best response". Probably best to avoid a nice guys of OKCupid-style lament and concentrate your efforts on outshining the guy who can twerk in a handstand position in Charm's promotional video.