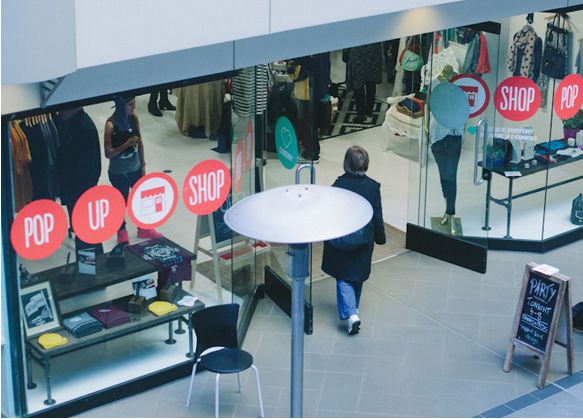 Each year the Federal Government provides employees 9 paid holidays, including New Year's day. Seasonal work extends far beyond the mall. You'll also find plenty of jobs in other types of businesses that deal with the holiday rush, such as caterers, restaurants, shipping companies, event planners and online stores that need help packing and shipping all those extra orders. It's also a great way to test drive a job you may want to keep after the holidays. So while it may not be too chilly outside, it's time to heat up your holiday job search.
According to the U.S. Department of Labor, more than 600,000 Americans were hired for temporary retail jobs during 2013 holiday shopping season. We definitely think this trend will continue this year. In late October and November retailers begin hiring extra staff for the holiday season. "The best opportunities for seasonal job seekers will be at the large discounters like Target and Wal-Mart, which will be heavily favored by cost-conscious consumers this holiday season," says John Challenger, CEO of Challenger, Gray & Christmas. "The big-box stores need extra workers on the floor, but they also need extra workers in their shipping facilities and overnight stocking positions," he says. "Opportunities also exist outside of retail, in areas like catering and with shipping companies such as UPS and FedEx."
USA's largest retailers have already announced holiday hiring plans roundup:
• Macy's : http://holiday.macysjobs.com/,
• Wal-Mart plans to hire 50,000 extra seasonal employees. You can search for your local Wal-Mart store and warehouse jobs and apply online: http://careers.walmart.com/hiring-events/
• The greatest kind's brand "Toys "R"us" has already opened online seasonal jobs positions registration: http://www.toysrusinc.com/careers/
• Amazon.com will be hiring 50,000 temporary warehouse associates to enable stable online purchases picking and shipping on holidays.
Besides, shopping malls provide seasonal opportunities that go beyond sales and merchandiser careers. We've collected several recruitment websites and found out-of-the ordinary holiday jobs:
Entertainers and Characters
Seasonal characters help retail organizations to bolster holiday sales. A good Santa or Easter Bunny can have a significant effect on store sales. To successfully play a character, you need to love children, have a good sense of humor, be flexible and have a strong back. Only dependable candidates need to apply.
Security
During peak buying times stores shoplifts increase. Retailers have to enhance security during holidays. Candidates with police backgrounds or security experience are encouraged to apply. Before you fill out your application, be sure your background is pristine. Security personnel usually undergo extensive background checks prior to being hired. This job is not for the faint of heart. You will also need to be agile, because you may have to chase down shoplifters.
Troubleshooters
Wanted: Someone who can make angry shoppers happy while they wait in long lines the day after Christmas.
Joyful holiday shoppers often return to the store as tired, worn-out customers. They have bags of items to exchange or return, and the last thing they want to hear is a company policy read to them. A calm personality and the ability to multitask will make you an ideal candidate for this type of customer service representative.
In-Store Demonstration Personnel
People, who can demonstrate gadgets or kitchen applications are in high demand throughout the year, particularly during peak buying times. They do more than just prepare and hand out free samples. They engage customers and create interest in the products they represent. They are in the business of sales. This is great way to get some hands on sales experience. Candidates with an outgoing personality are encouraged to apply.
The list of cool seasonal jobs goes on and on. Professional seasonal workers know this is a great way to try out new things, make some extra cash and have time off to pursue other interests.