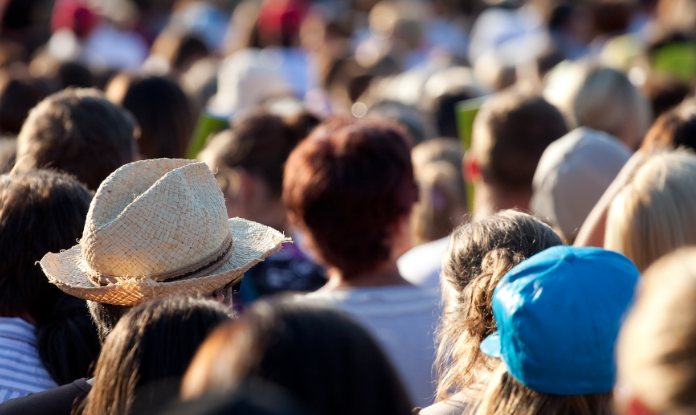 He who pay the piper calls the tune.
Today this American saying is relevant more than ever. What do you think, who are those lucky dogs, who buy yachts, villas in the Hamptons and luxury cars? Are they all CEOs, criminals or politicians? No, these people are just in right career! You can find the list of the highest paying jobs in the US below. While some high paying jobs are expected, a few on the list may come as surprise to you. The information in the following list is based on data gathered by the Bureau of Labor Statistics here in the United States. The most current data was gathered through a survey conducted in 2012; and the results of that survey were published in May 2013. This year's information should be available around May of 2014. The salary information is based on Standard Occupational Classification codes. These codes give those conducting the salary survey a consistent way to describe certain careers, or professions, as well as a way to group similar jobs into larger categories.
10. Industrial-Organizational Psychologist
Annual mean wage: $124,160
Training time: 8 years
Industrial-organizational psychologists are engaged in companies across the economy and typically work closely with a company's human resources, management and marketing departments. Their job assignments are around employees testing and hiring, policies drafting and training implementation and development. Working as an industrial-organizational psychologist in the management, scientific and technical consulting service industries averages $163,080, which is significantly above the national average. The educational requirements vary according to the position, for instance, average psych Ph.D takes six years in school.
9. Computer and Information Systems Managers
Annual mean wage: $125,660
Training time: 4+ years
IT managers not only manage a large IT support staff, but also plan and implement a company's IT strategies. Attaining this position requires a bachelor's degree in a computer or information science field and several years working in IT support. While IT managers work virtually in every industry, the best-compensated work is in the motion picture and securities exchange industries, where they average $162,520 and $156,180. By a wide margin, California has more IT managers than any other state. Look at the top earners as per Forbes and what industry they belong: #1.Carlos Slim Helú (Telecom) #2. Bill Gates (Microsoft).
8. Marketing Manager
Annual mean wage: $126,190
Training time: 4+ years
Marketing managers are responsible for company success as they form company's message out to the public. They work in a wide range of industries, but the most profitable is financial investment sector, no doubts. An average marketer salary is $169,770 annually, while those who work in the oil, gas and apparel industries are also compensated well above average, at $168,590 and $163,310, respectively. In Marketing years of experience is sometimes more comprehensible than bachelor's degree.
7. Natural Sciences Manager
Annual mean wage: $128,230
Training time: 4+ years
Natural sciences managers supervise scientists in such fields as biology, physics and chemistry, and split their time between office and lab work. Natural sciences managers who work in the insurance and aerospace industries earn much higher than the norm. At the same time sciences managers at the state government level and for educational institutes earn lower than average wages for their position. Becoming a natural sciences manager typically requires a bachelor's degree in a scientific field, followed by several years of workings in labs.
6. Architectural and Engineering Managers
Annual mean wage: $129,350
Training time: 4+ years
Not surprisingly, those who work in the oil and gas industries are the most compensated; an architectural and engineering manager who focuses on the transportation of crude oil through a network of pipes has an average income of $186,800, while one involved in the extraction of oil and gas averages $167,060. Alaska, Texas and California are home to the top-paid architectural and engineering managers. Fast-growing cities, such as Dubai and Singapore are hunting for creative high-quality architectural managers and may pay over $317,350 annually. Becoming an architectural and engineering manager requires a bachelor's degree, at minimum, and experience working in the industry.
5. Lawyers
Annual mean wage: $130,490
Training time: 7 years
Lawyers are among the most paid professionals all over the world. Those lawyers who specialize in criminal and civil laws are a little less paid than those who deal with environmental, entertainment, intellectual property laws and copyrights. Being able to think quickly and speak in front of groups are two attributes of a successful lawyer, but lawyers typically need a bachelor's degree, three years of law school and completion of the bar exam. Most lawyers start at a minimum salary of $44,000 a year and typically tops out at $170,000 but averages at $130,490.
4. Petroleum Engineers
Annual mean wage: $138,980
Training time: 4+ years
Surprisingly petroleum engineers are among the country's top-paid workers. They facilitate the journey of oil and gas from under the Earth to your car's engine. You might be surprised to know that there are more petroleum engineers than there are pediatricians working in the U.S. Nearly one in 10 petroleum engineers work in oil and gas extraction, and not surprisingly, the state of Texas has the most (and best-paid) petroleum engineers. Many petroleum engineers hold bachelor's degrees in petroleum engineering and work in coop programs during the completion of their degree.
3. Chief Executive Officers
Annual mean wage: $176,550
Training time: 6+ years
This highest-paying job in the U.S. doesn't necessarily require years of schooling and MBA degree – nothing compares to on-the-job experience. We can hardly ever remember anyone could obtain the position of CEO before having worked extensively in the industry. CEOs call the shots in a long list of economic sectors. The bonus you'll receive after a successful year will make your salary look like chump change. The best-compensated CEOs work in the film industry and enjoy an annual mean wage of $234,770. Not surprisingly, California has the most CEOs of any state in the country.
2. Dentists and Orthodontists
Annual mean wage: $204,670
Training time: 8 years
Orthodontists earn the highest annual mean wage, taking home $204,670 while dentists earn $161,750. Although there are more than 90,000 general dentists who make up the U.S. workforce, orthodontists are much rarer – slightly more than 5,000. The California state has the highest number of orthodontists in the U.S. Working as a dentist varies throughout the country, but dentists typically require eight years of education and must pass written and hands-on exams.
1. Doctors and Surgeons
Annual mean wage: $234,950
Training time: 11+ years
Of all the medical professionals, anesthesiologists are most paid: their annual mean wage is about $234,950. Other medicine men and women aren't far behind — surgeons ($231,550), obstetricians and gynecologists ($218,610), and family and general practitioners ($177,330) all make a very nice living. The lowest-paid doctors, if you can even use that term, are pediatricians, who earn an annual mean wage of $168,650. Becoming a surgeon takes as much time as any career out there — you'll need a bachelor's degree, a medical school degree and between three and eight years of working in residency.
When evaluating these labor statistics, we came across one other bit of information we thought would be interesting – how much someone is paid versus their investment in an education.
Earnings by Education Level
Education Median Salary
No Diploma $23,452
HS Diploma $33,176
Some College $38,428
College Diploma $54,756
Advanced Degree $69,992
Money can't buy happiness, but higher paying jobs allow us to buy more of the things our families may want or need. No doubts, it's important to find a job that you love, but finding a career that pays the bills is also ideal in today's tough economy. Most of the entries on this list require years of schooling, but all that time and expense will pay off once you join the workforce.