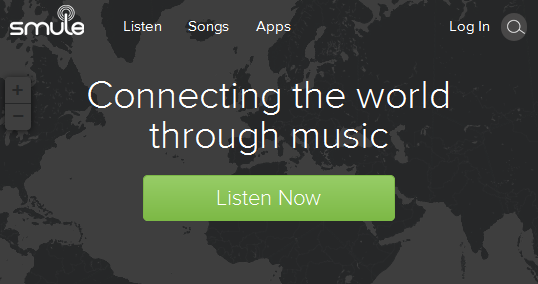 For years, songs created through apps like Ocarina and Sing Karaoke were accessible only through those apps. Now, Smule is connecting all its users and their content through a new Web-based system.
Every day, users of Smule's Sing Karaoke sing 480,000 songs, and users of its Magic Piano play 1.2 million songs. And until now, all those songs have only been available to hear and interact with via the hit apps.
But Smule wants the content its users generate to be available to everyone, not just those who have the apps, and now, the San Francisco startup launches a Web-based social network that it says is the largest social network of music makers in the world.
Smule's giant network of music makers and fans has been around for years. With Ocarina, Smule had one of the first major iPhone hit apps, a tool that let anyone create music using a digital tool meant to mimic a traditional wind instrument. Those songs could instantly be shared with a worldwide audience, and users could also simply listen to others playing with the app.
Using apps like Ocarina, Ocarina 2, or I am T-Pain, users have been able to create and share music with others around the world, regardless of whether they were friends or strangers. And through the apps, others have been able to listen to that music, and often, interact with it.
With the new Web-based system, however, anyone with access to the Internet will be able to listen in, or interact, a system that Smule hopes will open up its network to a much larger audience, and ideally create much more music sharing and creation. Users will now be able to access the music — a terrabyte of which is added to Smule's network every two days — via Facebook, Twitter, the company's many apps, and the Web.