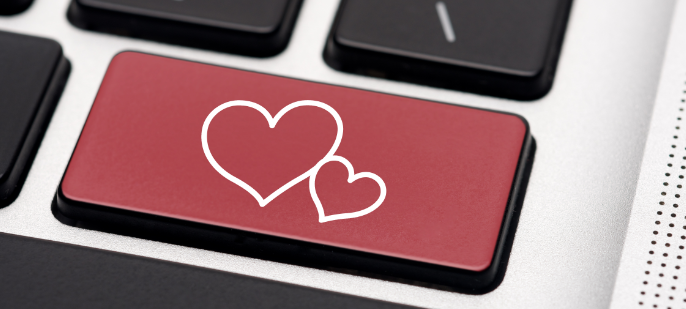 While users may be tired of superficial hot-or-not dating apps, they're not quite ready for completely blind dates either
In this article Eliana Dockterman raises a question of what is more important in the dating realm – looks or what's behind them.
A person's smiling photo pops up on your screen. Swipe right for yes and left for no. Another picture emerges. Swipe. Then another. Swipe.
One second, if that, is all that users give to deciding whether or not that image appeals to them. This is how "hot-or-not" dating apps have tended to work: browse through profiles and make snap judgments based on appearances.
Christian Rudder, co-founder and president of OkCupid—a site with 15 million users since it launched in 2004—says that the site's users "don't really look at the rest of the profile that much."
But what if they were forced to? The founders of a new app called Twine are hoping to counter the superficiality of other dating apps by blurring out users' photos. The free app pairs two users based on age, location and common interests. The two can then start a conversation and, if all goes well, eventually choose to "reveal themselves" to the other person and un-blur their photo.
"Other dating apps are superficial: you're judging the person too quickly based on looks and not getting into a conversation," says Rohit Signal, one of the founders of Twine. "That superficial matching is not resulting in long-term relationships."
Even so, departing from superficial assessments may be a hard sell when it comes to match-making apps; after all, first impressions, even in person, are almost entirely based on quick assessments of attractiveness. Justin Mateen, co-founder and CMO of the hot-or-not app Tinder says that his app "emulates the real world. The first thing that you notice about someone is their physical appearance." Mateen adds that Tinder has led to at least 50 marriage proposals.
And even users of sites like Match.com or JDate—more commitment-heavy dating sites requiring higher investments of both time and money—find that attractiveness plays a key role in finding a date. Jessica Carbino, a PhD candidate at UCLA studying online dating, found that 81% of participants lied in their online dating profiles, most commonly about weight, height and age, in order to attract mates.
Relying on attractiveness to evaluate strangers may be inherent to our biology. "It's an innate thing that people do," dating expert Carbino says. And that may not be such a bad thing. "In the end, a physical connection is essential for any relationship."
Oliver Romero, a dating app user living in New York, says he likes the idea of a dating app with no pictures that forces you to spend more time looking at profiles. "If you look at an app like Tinder, your judgment is based solely on looks—not a profile, not what you might overhear someone talking about at a bar. It devalues the experience."
But the numbers don't lie. So far, Twine has only about 100,000 users a month after launching. Tinder, by contrast, logged 20,000 downloads per day when it came out last winter. And Rudder knows from experience that looks really do matter. "We turned off the photos on OkCupid for a day—just to see what would happen," he says. "We called it 'Love Is Blind.' People basically s*** their pants. We got so much hate mail. They didn't want any of it."
Even if app users recognize the superficiality of online dating, it seems that love may not be entirely blind after all.